Metal sheets for craftwork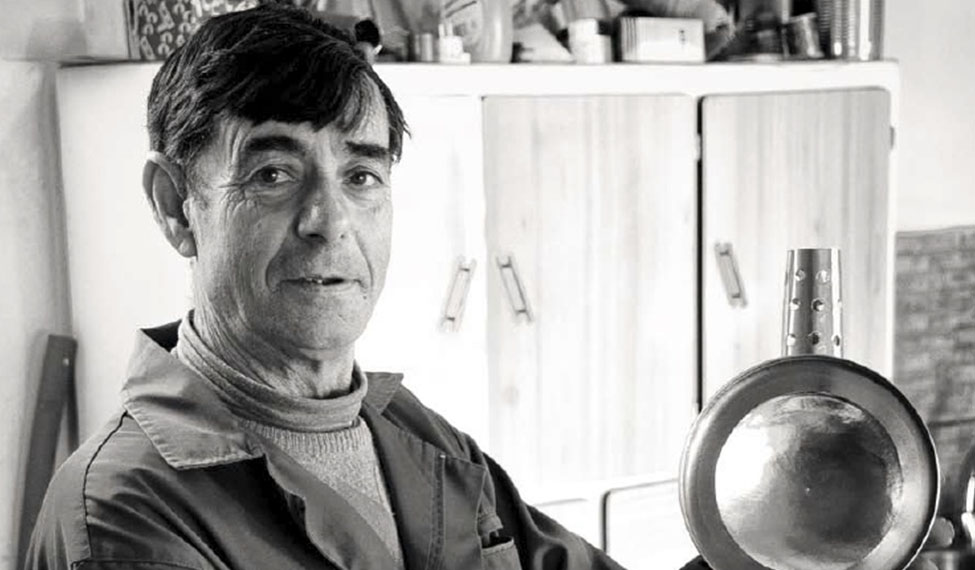 Workshop Description
CRAFTSMAN
Leopoldo Villaseñor, inspired by his father's work, plumbing, showed ever since he was a child his interest in handling tinplate, specialized in this plumbing branch: drainpipes, gutters, skylights, … Leopoldo started what would later be his work, his vocation and a way to see life.
Tinplate ductility makes it a material that, being similar to paper, could out of a sheet be shaped and folded in any way. Taking an anvil and a tenderizer, Villaseñor's hands shape tools and creative elements, which are a personal hallmark of craftwork against industrial mass production.
His creativity makes most of his pieces true works of art and, determined and hopeful about this craftwork branch, he also revives disused tools for decoration, such as lamps and lanterns. He takes part as an exhibitor in the Castile-La Mancha Craft Fair, which he uses to make himself known and his orders grow as this promotion takes effect.
Phone:619 472 918
E-mail:info@leohojalateria.com
Address:Calle Villamayor, 31
Postal Code: 45800
Location: Quintanar de la Orden (Toledo)
Gallery
Leopoldo Villaseñor Díaz. Hojalatero.
mas