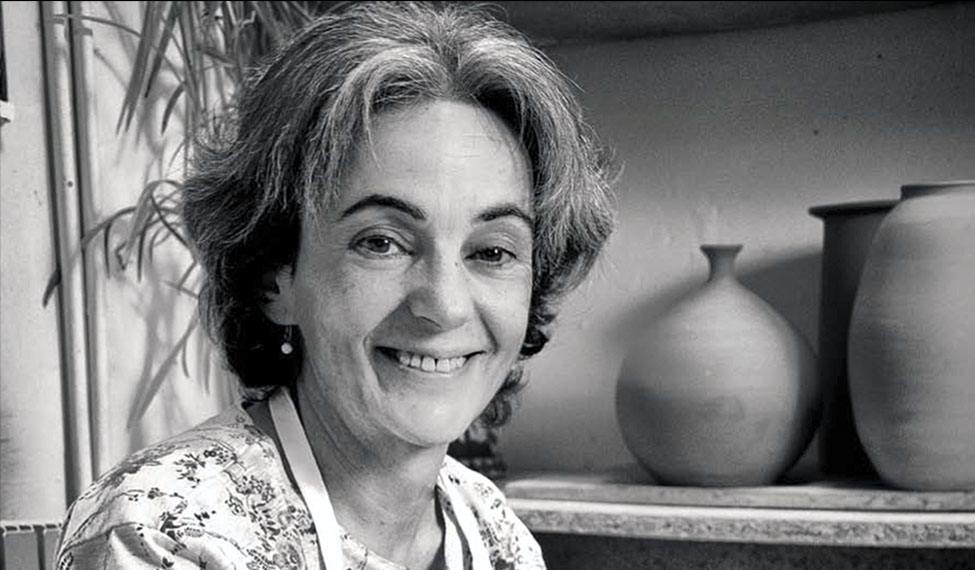 Workshop Description
CRAFTSWOMAN
María Jesús Martín de Hijas is the other half of Alfar del Monte which, along with her partner Carlos, was born from their vocation in Pozancos, where the beauty of Alcarria setting provides the quietness, the inspiration and the room that the mind and the hands need for their skillful task.
Her family comes from Calzada de Oropesa, where craftwork tradition springs from that land of the Campana region. She comes from the scientific world of Chemistry, which promotes even further her curiosity to investigate materials and processes that she implements in what is now her life, her art and her profession.
Her hands enjoy over the potter's wheel that has fun along with her while making the figures the clay hides; both, wheel and craftswoman, play a game to discover and amaze among spins and the firm caress of the fingers. Later on, the time comes for pigments; the paint brush dances in her hands decorating and giving a new meaning to the pottery's ornament that comes out of her talent creating her own style. The kiln also gives way for her investigations and artisan games, where she and Carlos, the other half of Alfar del Monte, have earned a name on its own for their pottery.
Phone:949 391 756
E-mail:info@alfardelmonte.es
Address:Calle del Monte, 14
Postal Code: 19265
Location: Sigüenza (Guadalajara)
Gallery
María Jesús Martín de Hijas
mas