A thousand and one beauty possibilities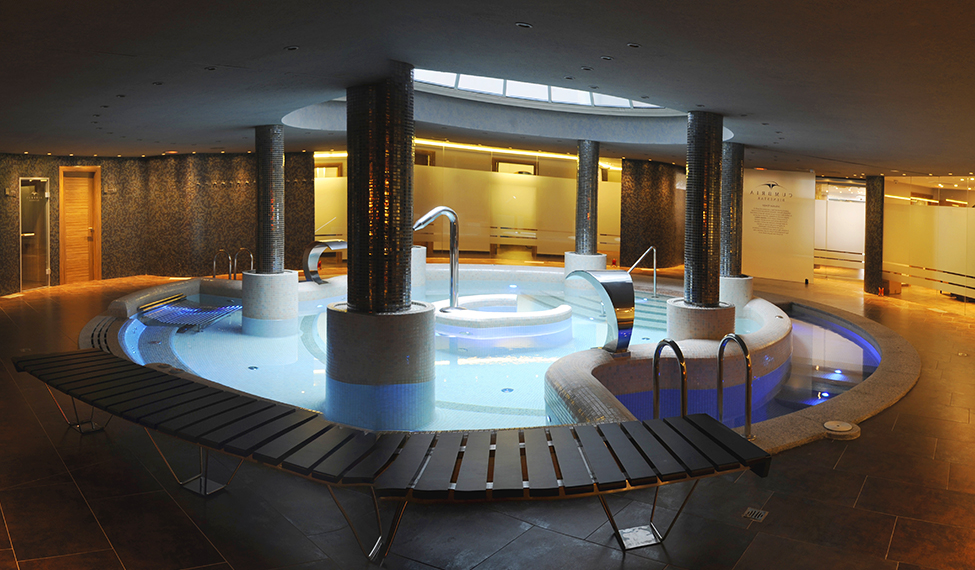 Establishment
HOTEL SPA
Located in the heart of Ciudad Real, the Cumbria Hotel has the Bienestar Cumbria, one of the best urban spas in the entire province. It is the ideal place to feel good. Specializing in hydrotherapy, health, and above all, beauty. Its fitness area has the most modern equipment to exercise the body.Mente sana in corpore sano.Healthy in mind, healthy in body.
TREATMENTS, BEAUTY, ANDHAMMAM
Treatments intended to enhance and improve each part of your being: face, body, emotional balance, and fitness. Massages with herbs, different muds and clays, therapeutic, and purifying.
Skin treatments for scars, stretch marks, spots, or cellulitis. Oxygenating and hydrating facial beauty treatments, for acne, for eye and lip contours, and anti-aging. Beauty for your hair, body, face, hands, and feet. And makeup… for any occasion.
WE SUGGEST:
Why not participate in one of the group or individual physical activities that the gym provides and afterward let yourself go in one of the Hydrotherapy sessions that Bienestar Cumbria offers? Discover the privilege of their "Be your Best" program, designed for the best professionals. 
Gallery
Bienestar Cumbria Spa
Bienestar Cumbria Spa
Bienestar Cumbria Spa
Spa Cumbria
mas