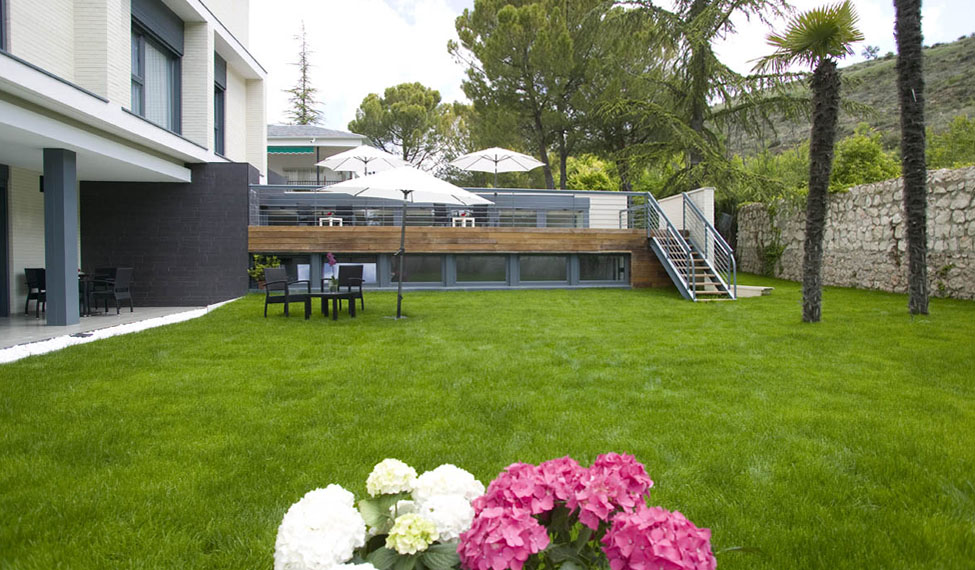 Establishment
HOTEL SPA
Niwa means garden in Japanese. The philosophy of harmony between mind, body, and spirit, and their interior gardens explain the name of this hotel/spa and attract visitors from everywhere. In the beautiful town of Brihuega, you will enjoy facilities designed for your well-being. Water, light, white, and black join together in harmony to prepare you for relaxation. 
TREATMENTS, BEAUTY, AND HAMMAM
The Niwa Spa has a thermal pool, toning pool, vitality pool, Scottish shower, Finnish sauna, and Turkish bath. Sports enthusiasts can enjoy a fully equipped gym to take care of the body, and you can also get a tan in the solarium.
There are beauty treatment cabins and massage cabins. Their specialties, obviously, are the oriental massages.
WE SUGGEST:
Take advantage of every second inside the Niwa Hotel. Stroll through its gardens, and rest in the interior relaxation room. We can always stay a while to tour the historic town we find ourselves in. 
Gallery
SPA Niwa Hotel
SPA Niwa Hotel
SPA Niwa Hotel
SPA Niwa Hotel
mas