The red-legged partridge in its wildness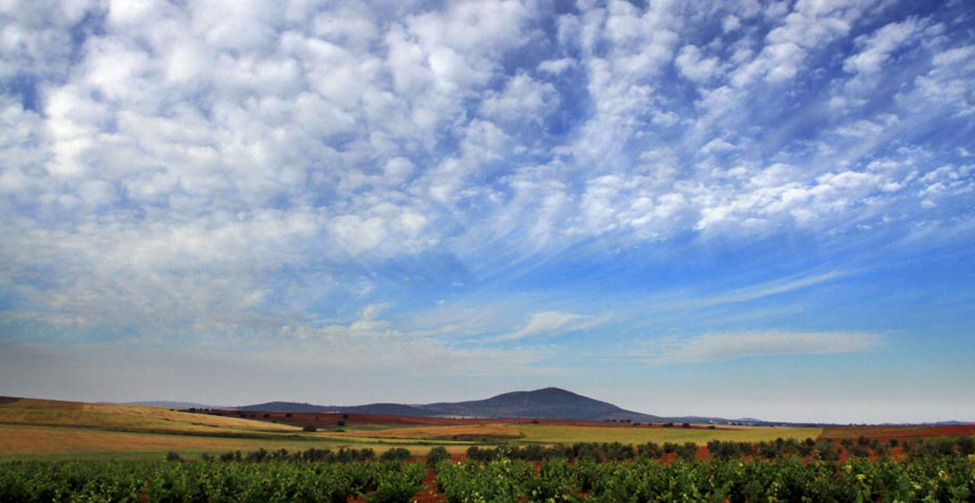 Visit
APPEALS
The hunter will enjoy hand in hand with the Tebar family, with more than 40 years of experience, estates where the indigenous red-legged partridgelives in its purest natural state and wildness. As a consequence, the hunter will find a brave, strong and high-flying bird, which is hunted using the traditional methods, at hunting and shooting positions in artisan beating, carried out the old way, with firewood and stone. At these estates in Campo de Montiel, well-known by being the setting of many Don Quixote adventures, the quality comes first, without introducing farmed partridges. 
TYPE OF HUNTING
- Wild red-legged partridge beating
- Partridge, hare and rabbit hunting in squads with dogs
- Spanish traditional game hunting
- Falconry, high and low flight
- Dove and turtledove shooting
HUNTING SPECIES
- Wild red-legged partridge
- Rabbit
- Hare
- Ringdove
- Turtledove
SERVICES FOR HUNTERS
- Armorer specialized in shotgun use and cleaning
- Hunting boutique, accessories, footwear, comfortable, suitable and fashionable Menswear and Women's clothing
- High-quality accommodation and catering
- Sauna
- Massages
- Whirlpool bath
- Turkish bath
- Fully-equipped meeting and convection room, even adapted to your need if required.
LOCATION
Villanueva de los Infantes, Ciudad Real
Phone nos. (+34) 659 17 90 56 - (+34) 913 862 144
info@caceriascampodemontiel.com
www.caceriascampodemontiel.com
Gallery
Cacerías Campo de Montiel Perdiz
Cacerías Campo de Montiel Torcaz
Cacerías Campo de Montiel Tórtola
mas