Iberian red deer from Castile-La Mancha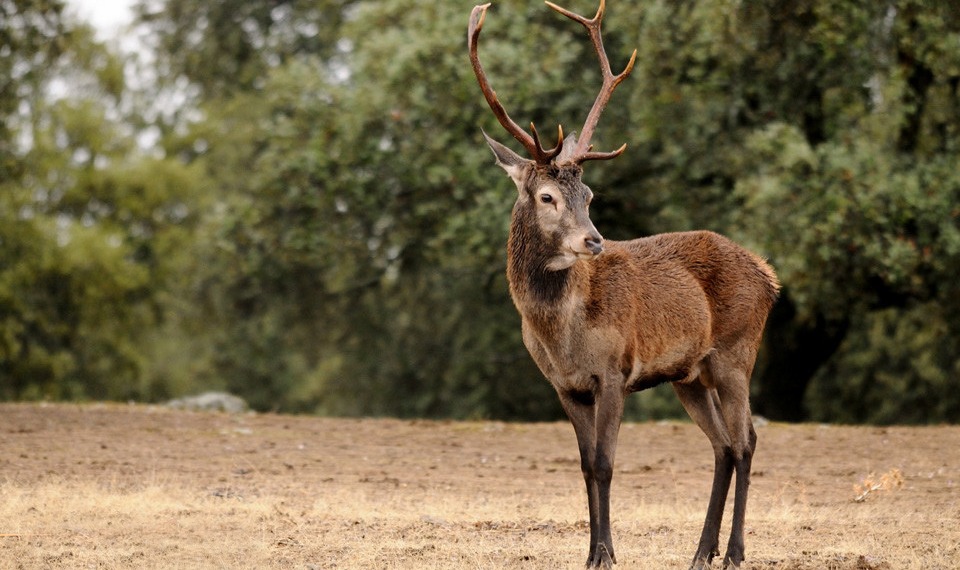 TROPHY CHARACTERISTICS
The antlers of the Iberian red deer are a very valuable hunting trophy. It is composed of eye tine, bez tine, trez tine and some other tines, which reach it typical configuration when the animal is four years old onwards.
The most distinctive feature of this trophy is the span, the distance between both antlers. Over them, eye tines –the first outward tine counting from the skull – are an added value, and the tines, provided that they measure at least 2 centimeters; otherwise they are considered trez tines. The weight also counts, and the color if it tends to black.
HaBITAT DISTRIBUtIoN
Castile-La Mancha stands out as one of the most important deer population centers within the Peninsula, being especially significant Cabañeros National Park, the last redoubt of the Mediterranean forest. 
HUNTING SEASON AND MODALITIES
There are two hunting seasons: the general season and the rutting season. The general season goes from October to February, with big and small huntings. During the rutting season spot and stalk is the only modality allowed, in September and October.
COTOS WHERE TO FINDIBERIAN RED DEER FROM CASTILE-LA MANCHA
Gallery
Ciervos en Cabañeros
Ciervo Ibérico
Ciervo Ibérico. Berrea Cabañeros
Especies cinegéticas ciervo ibérico
mas