Par excellence, birds from these lands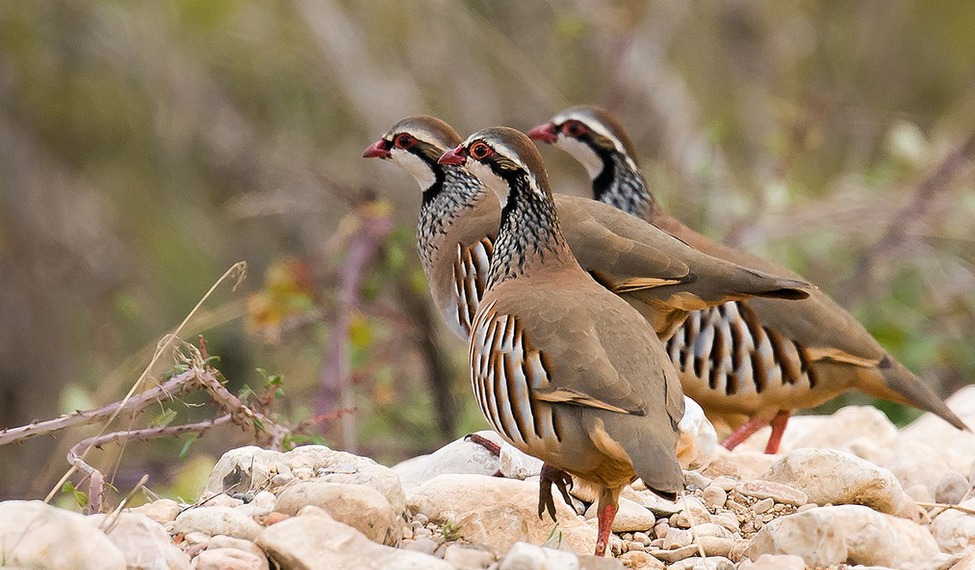 TROPHY CHARACTERISTICS
Only a few game huntings such as the partridge allow the hunter, next to his dog, enjoy long walks around the hills and exciting encounters. Castile-La Mancha has optimum characteristics for partridge and quail abundance, partly thanks to the large amount of wetlands.  
HaBITAT DISTRIBUtIoN
The red-legged partridge prefers vineyard and cereal crops, very present at the broad wine areas in Castile-La Mancha Autonomous Community. 
HUNTING SEASON AND MODALITIES
From the beginning of October to January. Hunting in squads, jump shooting and with decoy is allowed. Castile-La Mancha is famous for its partridge beatings. 
Gallery
Perdiz Roja
Perdiz Roja
Perdiz Roja
Perdiz con reclamo
Perdiz Roja
mas