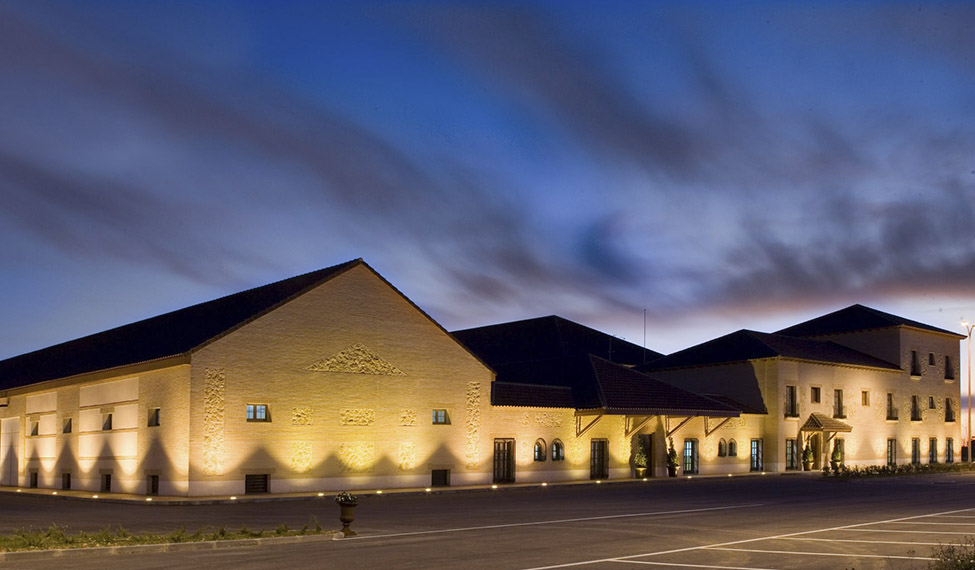 WINERY
The Carpintero family wanted to share their most prize possession: the quality of their vineyards. Hacienda Albae is a newly-built winery. It encompasses an ambitious cutting-edge project. In spite of being a young winery, they already sell their wine in more than 20 countries. And the last prizes have come from Brussels and France, an example of the international recognition for their wines.
This great farming estate has as crown jewel the 180 planted hectares of producing vineyard where Tempranillo variety predominates. Along with this noble variety, Syrah, Merlot, Cabernet Sauvignon and Chardonnay vines round out the terroir. Their commitment to wine tourism also stands out, with such innovative proposals as wine therapy.
ITS WINES:
Their signature wine is Hacienda Albae 888, made out of a selection of their best Cabernet Sauvignon, Syrah and Merlot grapes. Another one of their products is the Selección line. Esencia range uses white grape for a 100% Chardonnay. And the label Albae blends the flavor of the youngest Tempranillo vines.
SERVICES:
Guided tours from the vine to the bottle along their wine production places. They approximately last 50 minutes, plus the same amount of time for the introductory guided tasting. There is a restaurant, a meeting room and they plan all kinds of events. Also cycling tours around the estate and wine therapy treatments are available. 
Gallery
Bodega Hacienda Albae
Bodega Hacienda Albae
Bodega Hacienda Albae
Bodega Hacienda Albae
Bodega Hacienda Albae
mas