Character, youth and innovation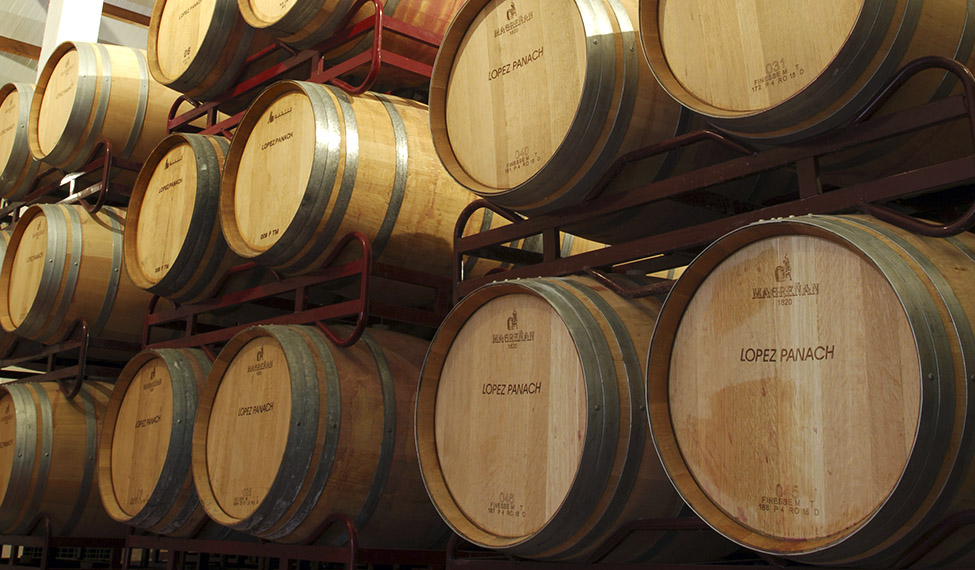 WINERY
Located in "El Calaverón" estate, within Villarrobledo municipality, it extends over 35 hectares of vineyards and another 15 of garden centers. It is a young and innovative winery born in 2002 under the Tierra de Castilla designation of origin.
After the warm welcome their products had in the national, European and US markets, the winery has built up a wide range of wines, betting on the Tempranillo, Cabernet Sauvignon, Merlot y Syrah monovarietals for red wines, and Verdejo for white wines. A firm wager for a winery committed to local wines.
ITS WINES:
Its vines have their own personality thanks to the limestone and sandy soil where the vineyard grow, as well as the continental climate. Their trademark is the winery's name itself. Its wines are Blanco López Panach, with Airén and Sauvignon blanc grapes; its 3-month-old 100% Tempranillo and its 12-month-old Coupage, from Tempranillo, Syrah, Merlot and Cabernet Sauvignon varieties.
SERVICES:
It offers its visitors different tasting courses, as well as guided tours around the winery. It has, as usual, a shop where you can buy their wines.