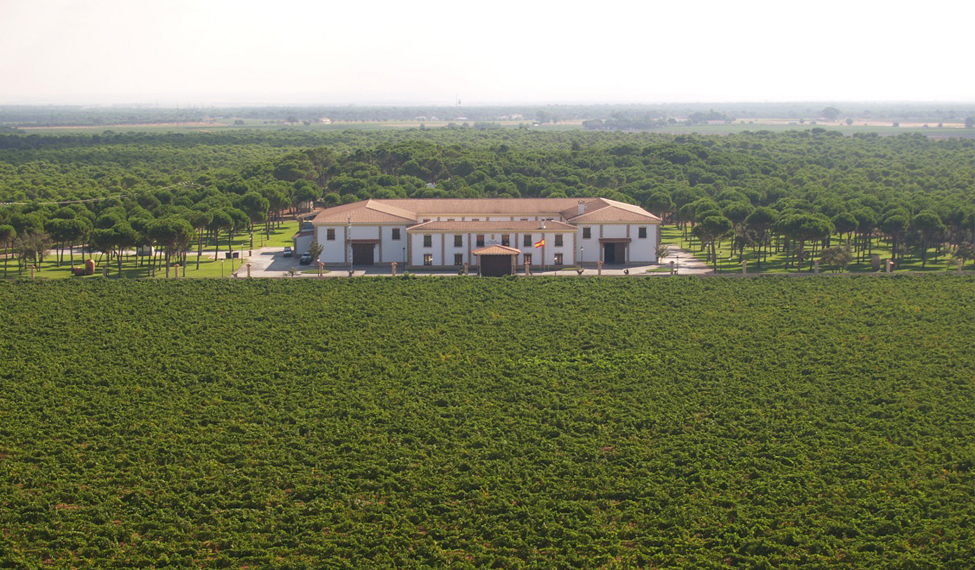 WINERY
La Jaraba is located over an historical area of the same name, right at the boundaries between Villarrobledo and El Provencio municipalities, in the heart of La Mancha. Throughout history, the different cultures that settled down on these fertile lands, such as Iberians, Romans -who introduced the vine in this area-, Visigoths and, later on, Arabs, have grown their vines.  There are evidences that already in the 18th century La Jaraba wines were already produced and well-known.
The arrival of the 21st century witnessed the birth of the Pago de la Jaraba winery. Along with wine, manchego cheese and olive oil reflect the winery's commitment to history and well-done things.
ITS WINES:
Pago de la Jaraba sells nowadays both red and white wines. For red wines they have 3 different ranges, under three trademarks: Azagador, Viña Jaraba and Pago de La Jaraba. The first one is made out of Tempranillo, Merlot and Graciano grapes. The second and the third ones are a coupage of Tempranillo, Cabernet Sauvignon and Merlot, being the third one made out of selected grape. Regarding white wines, there are two monovarietal wines from Chardonnay and Sauvignon Blanc grapes.
SERVICES:
They offer both tastings and visits around the winery and the vineyard. The estate has a manchego cheese factory, which aim is to praise the quality of its artisan manchego cheese. It also offers extra virgin olive oil and has an online shop.
CONTACT
enoturismo@lajaraba.com
(+34) 967 138 250 
Gallery
Pago de la Jaraba
Pago de la Jaraba
Pago de la Jaraba
Pago de la Jaraba
Pago de la Jaraba
Pago de la Jaraba
Pago de la Jaraba
mas