Pioneers and an example of modernity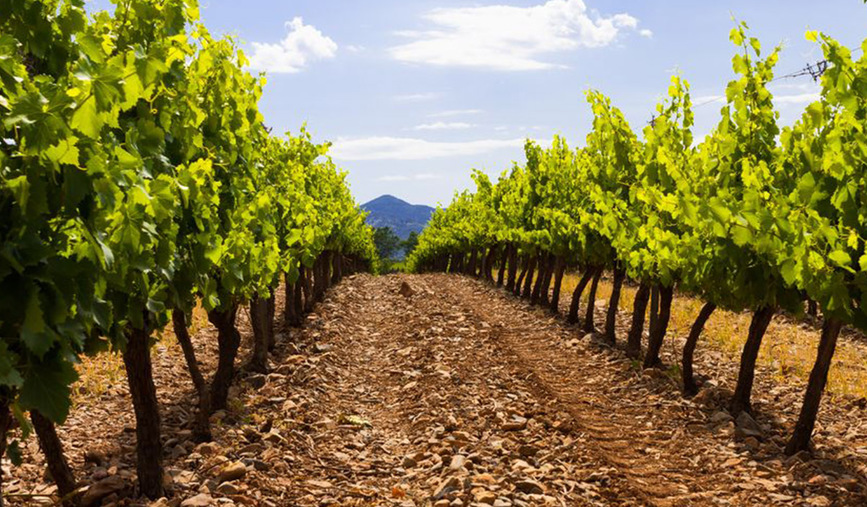 WINERY
The Marquis of Griñon, one of the pioneers in the modernization of vine growing and winemaking in Spain, built this winery in 1989. Located in Malpica del Tajo, their aim is to seek for excellence and to differentiate the personality of each one of their wines. In order to obtain these goals, it relies on a great European tradition, thepago, consisting on organizing the grape production in independent terroirs.
Their farming philosophy is based on sustainability and respect for their natural and architectural environment, but also on innovation. A synthesis of progress and tradition, Pagos Marqués de Griñón opens its doors for us in order to see it by ourselves.
ITS WINES:
Their current production, advised by the prestigious Bordeaux oenologist Michel Rolland, centers exclusively on pago red wines produced from grapes from their own vineyards. Their brands are Caliza, El Rincón and SVMMA wines. The label under the name of the house, Marqués de Griñón, is made out of Syrah, Petit Verdot and Cavernet Sauvignon. Finally, the brand Varietalis also uses these three grape varieties, but with a cask aging 12 months.
SERVICES:
The old farming house acts nowadays as a visitor's center and includes 4 dining room and tasting rooms. Visits to the vineyards will always be guided by expert members from the team so that the visitor gets explanations.
Gallery
Bodega Pagos Marqués de Griñón
Bodega Pagos Marqués de Griñón
mas