One of the Largest Vineyards in the World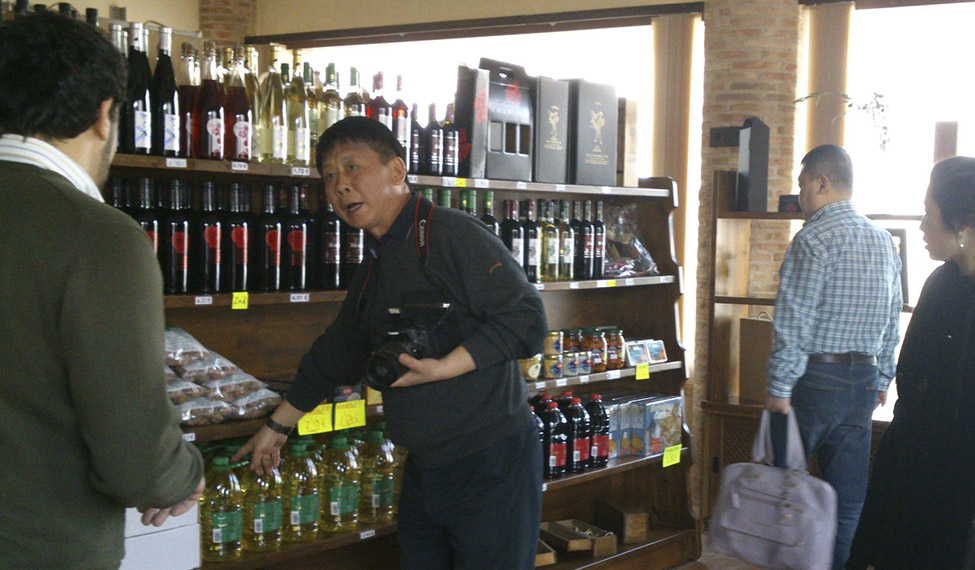 WINERY
Its philosophy is to transform high quality grapes into excellent wines reflecting the personality of the terrain. 16 partners founded SAT Colomán in 1964; nowadays this number has increased up to 460. These families have spent years fully devoted to growing vines. In its 4,000 hectares, grape musts and wines are produced. Several international prizes attest their quality, and their labels can be found in countries all around the world.
Modern facilities do not besmirch their traditional spirit, reflected in every bottle they produce. To the traditional grapes such asTempranillo, Garnacha, AirénandMacabeo,other varieties have been incorporated. Moreover, and in order to contribute to sustainable development, ecologicalTempranillois now being grown.
ITS WINES:
They produce table wines and the authentic DO La Mancha with autochthonous grapes such asTempranillo,Merlot,Syrah,Cabernet Sauvignon, AirénorMacabeo. Besana Real brand is found in white, rosé, red,crianzaand oaked red wines. Another label,Pedroteño, includes younger white, red and rosé wines. Finally,Manchegalbrand is used for young wines, also comprising white, red and rosé varieties.
SERVICES:
The touristic services offered by SAT COLOMÁN consist of guided tours around the winery and tastings by appointment, Monday to Friday.
Gallery
Bodega SAT Calomán
Bodega SAT Calomán
Bodega SAT Calomán
Bodega SAT Calomán
Bodega SAT Calomán
mas