Cartema Wineries
Santa Cruz del Retamar (Toledo)
A winery among hundred-year-old holm oaks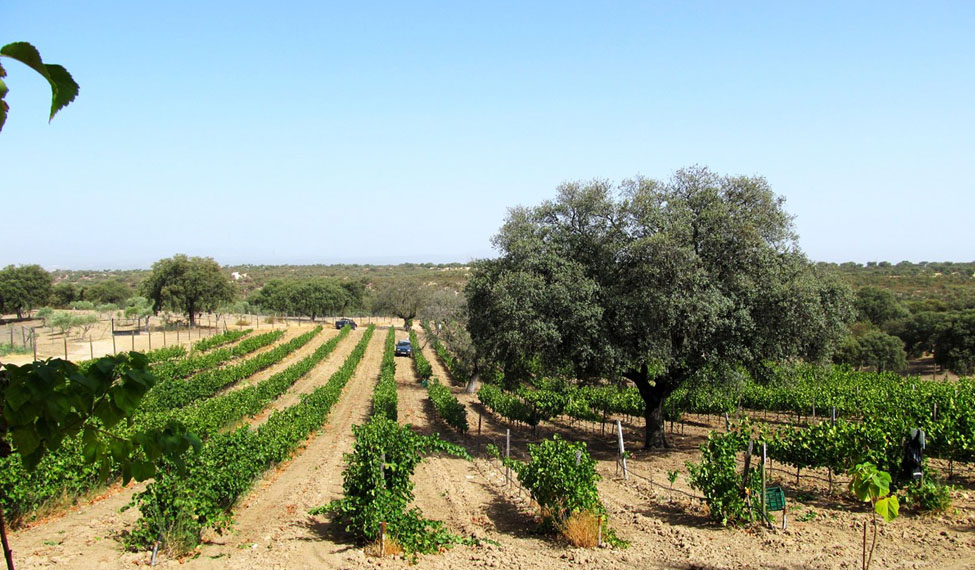 WINERY
At a very distinctive setting in the province of Toledo, Santa Cruz del Retamar municipality, we find Cartema Wineries. The hundred-year-old wine tradition this area accumulates and the robust beauty of the holm oak grove blend in the birth of this winery back in 2005. The century-old holm oak is the emblem of the winery, which shape is found in every bottle label symbolizing Cartema's commitment to the region. The Méntrida DO protects this winery's wines, which has 2.5 ha. of vineyard.
ITS WINES:
Cartema is committed to quality rather than quantity. Limited production, handmade harvest and distinguished-quality wine production are its hallmark. Blanco Cartema, a silky and balanced wine, is made out of varieties such as Sauvignon Blanc and Moscatel Petit Grains. The emblematic red wines of the house –Crianza and Reserva– are the result of assembling three different varieties: Tempranillo, Syrah and Cabernet Sauvignon.
SERVICES:
The winery has a Wine Club, offering their members interesting discounts and home delivery of their orders. They have recently started with wine tourism activities and accept visitors as long as they have previously booked a date through their web page.
CONTACT:
Carmelo Hernández - cartema@cartema.es - 629 431 950
Gallery
Bodegas Cartema
Bodegas Cartema
Bodegas Cartema
Bodegas Cartema
Bodegas Cartema
mas