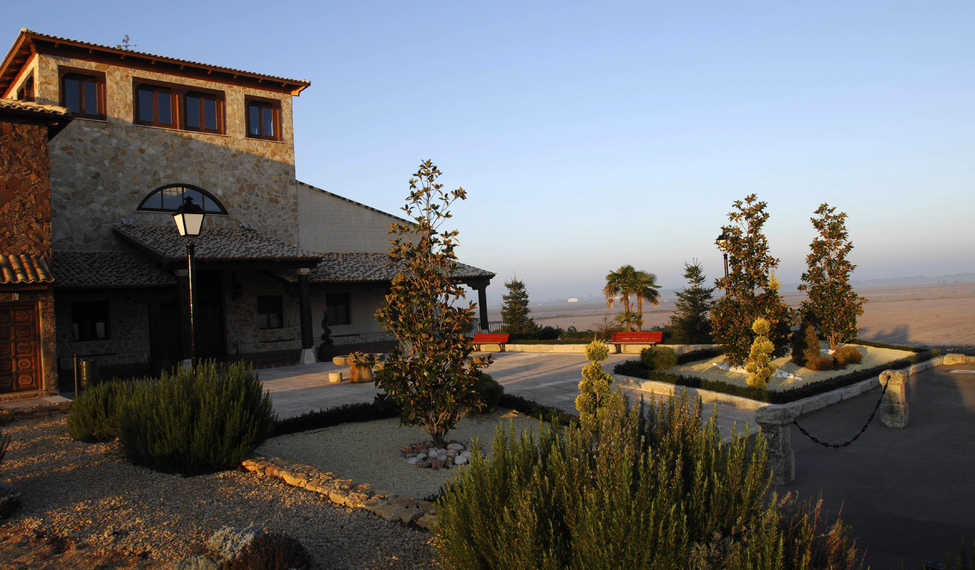 WINERY
At a uniquely beautiful setting, between Belmonte and Mota del Cuervo, we find Mont-Reaga Wineries. We are talking about the personal project of the president, Carmen Fernández, who has set herself the goal of making exceptional wines hand in hand with the renowned oenologist Juan Fuente. Their wines are the result of a careful viticulture that, in spite of their youth, have reaped important recognitions.
Their philosophy is defined as 'a space aimed at pleasure, a crossing point for the most demanding wine and gastronomy lovers.' This estate is a role model regarding environmental protection as its construction respects its surroundings and is equipped with a waste management system.
ITS WINES:
They have a wide choice of white and red wines ranging from Young to Crianza, from Reserva to Gran Reserva, and they also produce Natural Sweet wine.
Their brands are: ISOLA (white and red), TEMPO, TEMPO LA ESPERA, BLANCO DE MONT REAGA, MONT REAGA LA ESENCIA, MONT REAGA CLÁSICO, MONT REAGA EL SECRETO, LAS LIRAS and FATA MORGANA.
The varieties used to produce their wines are: Tempranillo, Cabernet Sauvignon, Merlot, Syrah, Sauvignon Blanc, Verdejo and Muscatel.
Over the last few years Mont Reaga has been awarded important prizes in different categories for each one of their wines; thus their wines have not only national but also international prestige.
SERVICES:
Set within a natural environment, Mont Reaga is the perfect symbiosis to enjoy the world of wine, leisure and relaxation, in short, to enjoy a perfect day of wine tourism. In its facilities you will discover the process of winemaking and you will have the opportunity to taste their products. They also organize tasting courses, business activities such as conventions or company events, as well as all kind of celebrations.
Among the activities offered by the winery we can highlightQuixote Experience, atouristic route around La Mancha within a radius of 31 Km. The route includes, first a visit to the Cervantine Museum and the Dulcinea Museum in El Toboso. Afterwards, Mota del Cuervo windmills. Then, on the way to Belmonte, a visit to Mont-Reaga winery, where you will taste their wines and know their winemaking process. Finally, the route includes a visit to the Castle of Belmonte.
Gallery
Bodega Mont Reaga FALDÓN
bodegas-mont-reaga ARCO
bodegas-mont-reaga LAGAR
Bodega Mont Reaga Edificio
bodegas-mont-reaga TASTING ROOM
bodegas-mont-reaga BARRELS
mas