Where the wine world is both experienced and drunk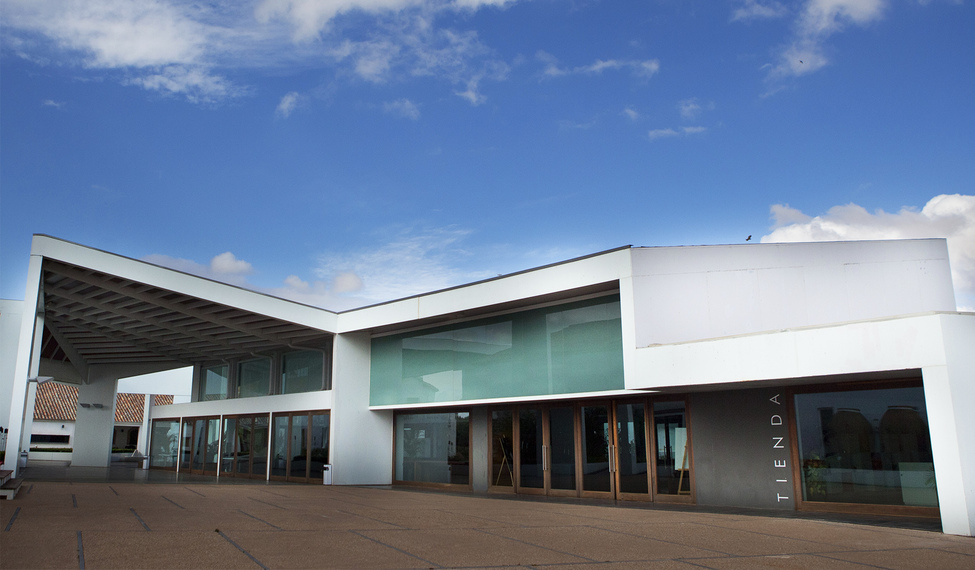 WINERY
Located in the historical Campo de Montiel, Marisánchez estate is one of the most beautiful properties in this part of La Mancha. In the middle of it we find Real Wineries, where the Barroso family makes, from 1989, very personal wines which are a true reflection of the peculiar La Mancha Terroir. Their aim is to guide tourists around the universe of the wine-maker and the oenologist, by sharing with them aromas, colors, flavors and sensations.
Close to places of great touristic appeal such as Villanueva de los Infantes, Almagro or Valdepeñas, the hotel rounds off their touristic offer. In their dining rooms you can enjoy both a wide-ranging gastronomic offer and different wine tasting arrangements.
ITS WINES:
Their Vega Ibor label was awarded the Mejor Vino Tinto 2009 (best red wine) prize. Another one of their well-known red wines is Finca Marisánchez Roble. Among white wines we find Finca Marisánchez Chardonnay and Moscatel. Different kinds of rum and cava are also produced here.
SERVICES:
They have opened their doors to the visitor with determination. Visiting Real Wineries is talking about wine tourism, going around the vineyard, enjoying with the vine stages, with the wine-making process and, of course, tasting the wines. There are tasting courses, a restaurant and a hotel. 
Gallery
Bodegas Real
Bodegas Real
Bodegas Real
Bodegas Real
Bodegas Real
mas