Sight, smell and taste in search for a good wine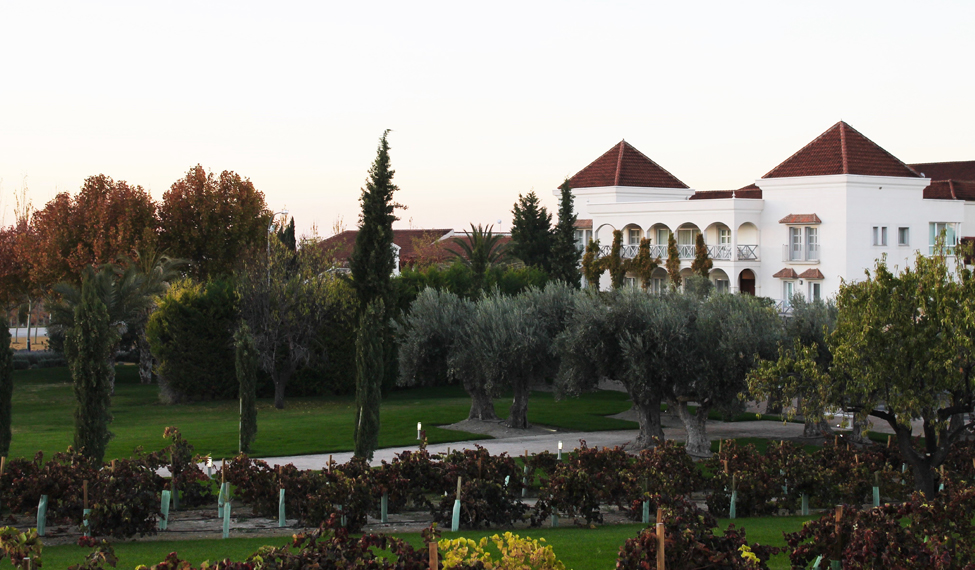 WINERY
Located in Yepes municipality, Toledo province, Casa del Valle belongs to the renowned Bodegas Olarra group. The winery has opted for thepagowine philosophy, inheriting the culture from the 'Châteaux'. Hence, tradition, technique and know-how are joined together with the only aim of getting the best grape and ensuring exceptional wines from the early elaboration process.
The winery is surrounded by 82 hectares of new vine with Sauvignon Blanc (whites) and Cabernet Sauvignon, Merlot and Syrah varieties (reds), chosen due to their great aptitudes for aging, as well as for their defined character and personality. Furthermore, 65 hectares of olive grove complete the state, with three varieties: Picual, Arbequina and Cornicabra, which make an excellent-quality oil with great taste.
ITS WINES:
Out of their commitment topagowines, they produce the exceptional Hacienda Casa del Valle Syrah and Hacienda Casa del Valle Selección Especial, to which a very special white one, the Hacienda Casa del Valle Chardonnay, has recently been added. As well as the exclusive Finca Valdelagua 2004 one, made out of the best grapes from the Cabernet Sauvignon, Merlot and Syrah varieties.
SERVICES:
In 2008 the Department of Wine Tourism was created, whose mission was to design attractive, funny and interesting proposals, as well as organizing tailored events, such as guided visits for groups or individual visits with commented wine tastings, games for groups with wine as the main character, training and coaching for companies, private events (weddings or communions) and corporate events (meetings, conferences, product presentations etc.) Everything in an unrivalled environment.
Gallery
Bodegas y Viñedos Casa del Valle
Bodegas y Viñedos Casa del Valle
Bodegas y Viñedos Casa del Valle
Bodegas y Viñedos Casa del Valle
Bodegas y Viñedos Casa del Valle
Bodega Casa del Valle
Bodega Casa del Valle
Bodega Casa del Valle
Bodega Casa del Valle
Bodega Casa del Valle
Bodega Casa del Valle
Bodega Casa del Valle
Bodega Casa del Valle
Bodega Casa del Valle
Bodega Casa del Valle
Bodega Casa del Valle
Bodega Casa del Valle
Bodega Casa del Valle
Bodega Casa del Valle
Bodega Casa del Valle
Bodega Casa del Valle
mas