Quality cluster by cluster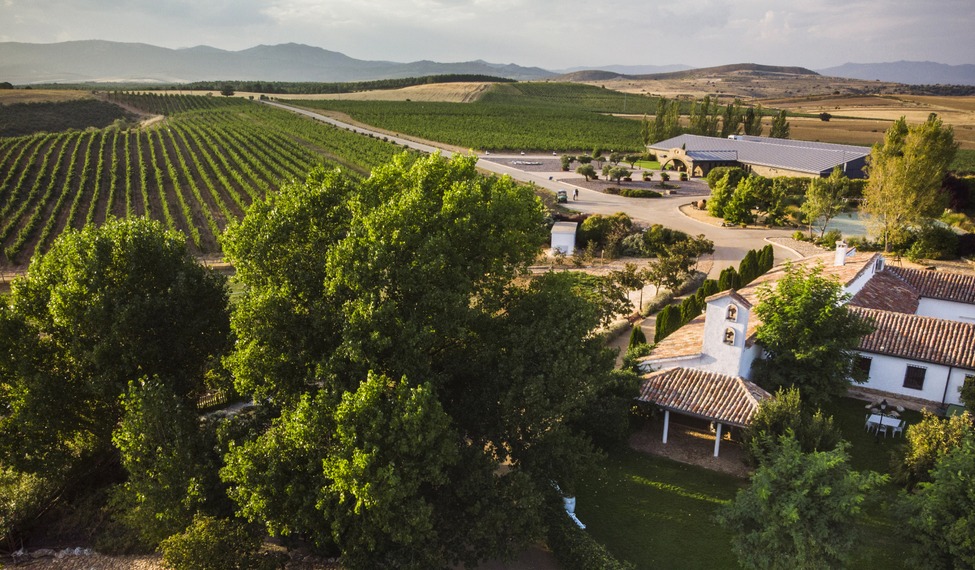 WINERY
At 1,000 meters of height, inCogolludomunicipality, vine farming is restored in the Río Negro area. The estate extends over more than 400 hectares. Half of this area is planted with Tempranillo. The rest is taken up by Syrah, Merlot and Cabernet Sauvignon varieties. The difference in temperature between day and night creates the perfect conditions for the grape ripening process.
The harvest is handmade, selecting cluster by cluster, and thus ensuring the best raw material. After all, this winery is committed to quality rather than quantity. The manor house that dominates the estate is known by locals as the Marquis of Río Negro House. It has been very carefully restored.
ITS WINES:
Its wines offer very promising features. The Finca Río Negro aromatic red is made out of 60% of Tempranillo, and also of Syrah, Cabernet Sauvignon and Merlot varieties. Dry white wine of the same brand is made out of Gewürztraminer grape.
SERVICES:
Located less than an hour away from Madrid, they offer guided tours around the winery and the wine. The tour might also culminate with a wine tasting. Their touristic offer includes tasting courses for groups, customised events and fully-equipped meeting rooms.
Gallery
Bodega Río Negro
Bodega Río Negro
Bodega Río Negro
Bodega Río Negro
Bodega Río Negro
Bodega Río Negro
Bodega Río Negro
mas