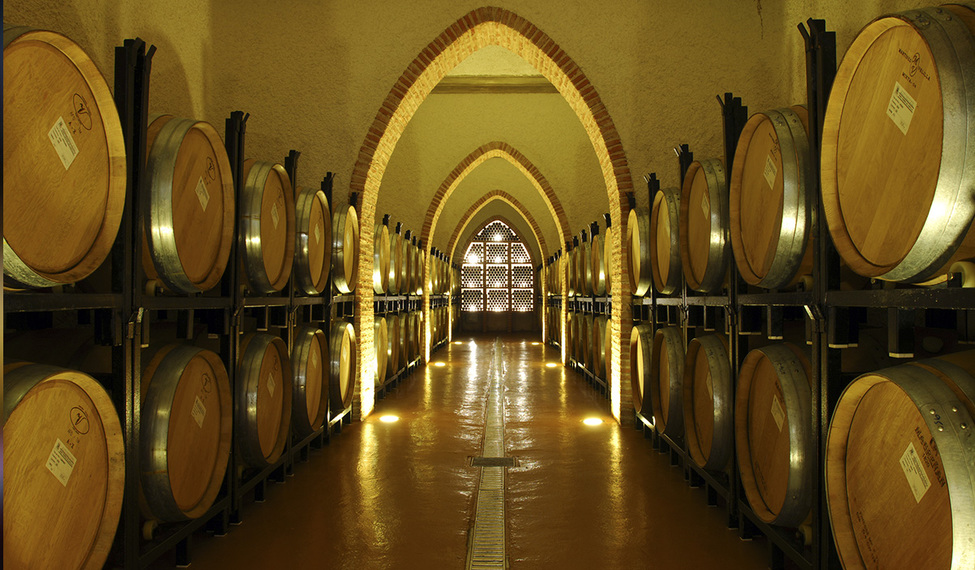 WINERY
Puente de Rus winery is located in the townofSan Clemente, Cuenca province. Founded in 1945 as Sociedad Cooperativa Nuestra Señora de Rus, it is nourished by tradition and thrives on the culture around vine growing. Thus, to make its wines, it perpetuates the attention to detail learnt from our ancestors.
Puente de Rus has grown and evolved over time. In the past 10 years it has undergone a major renovation process both regarding the technology in use and the cultivation and production processes performed. Their wines are imprinted with the character of a land whose features give their grapes excellent properties to make and produce high quality wines.
ITS WINES:
Red varieties are: Tempranillo, Syrah, Crianza, Cabernet Sauvignon and Merlot. Among the white ones we find Airén, Macabeo, semi-sweet Sauvignon Blanc, Verdejo Espumoso and Brut Nature. The rosé brand is Moravio. But there are many more labels.
SERVICES:
In Puente de Rus Winery they combine making a wide range of wines with some other touristic activities such as tasting courses and visits around the winery's facilities.
Gallery
Sociedad Cooperativa CLM Ntra. Sra. de Rus
mas