¿Me conoces o no me conoces?
Millán Gómez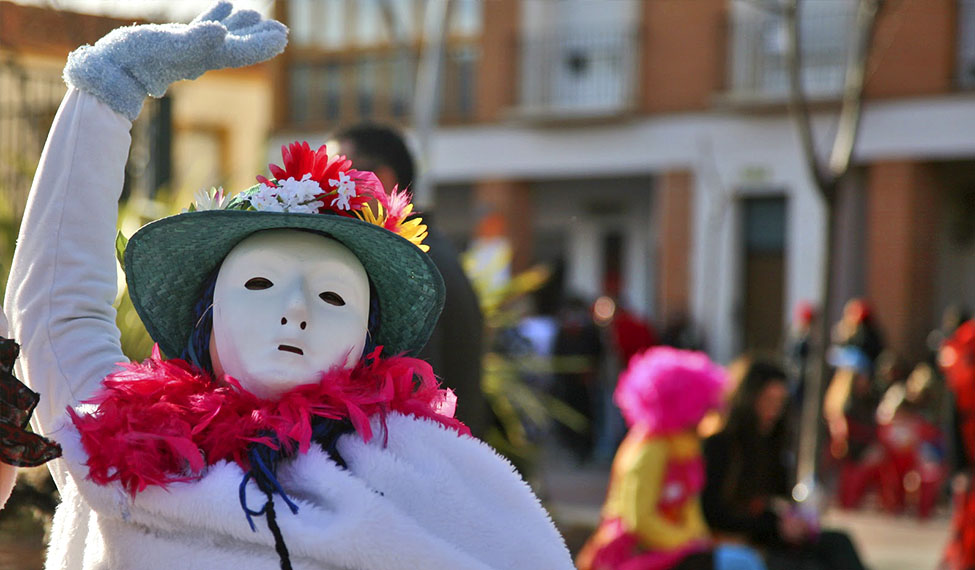 Description of the party
Miguelturra lleva la Máscara Callejera como signo de identidad de sus carnavales. Un disfraz tradicional con un trapo en la cara, y ropones viejos, que aún se ve por sus calles, y que fue mantenido durante siglos por los vecinos, haciéndolo llegar a nuestros días. Provocadores, y ocultos en su disfraz, todavía se muestran deslenguados y satíricos con propios y ajenos. Con semejante espíritu, es fácil imaginar el resto de las celebraciones, el ambiente general de fiesta y alegría, y el espectacular desfile de carrozas y concruso de murgas con que se cierra.
Fiesta de interés turístico regional.
Fecha de celebración:
Fecha variable. Desde el sábado anterior al miércoles de ceniza hasta el domingo siguiente.
Sugerencias:
Los concursos de disfraces están abiertos al visitante: el de Drag Queen, el de Disfraz con Materiales Reciclados, entre otros. Es obligado probar, además, el dulce típico de carnaval en Miguelturra, las frutas de sartén.
Gallery
Carnaval de Miguelturra /Millán Gómez
Carnaval de Miguelturra /Millán Gómez
mas