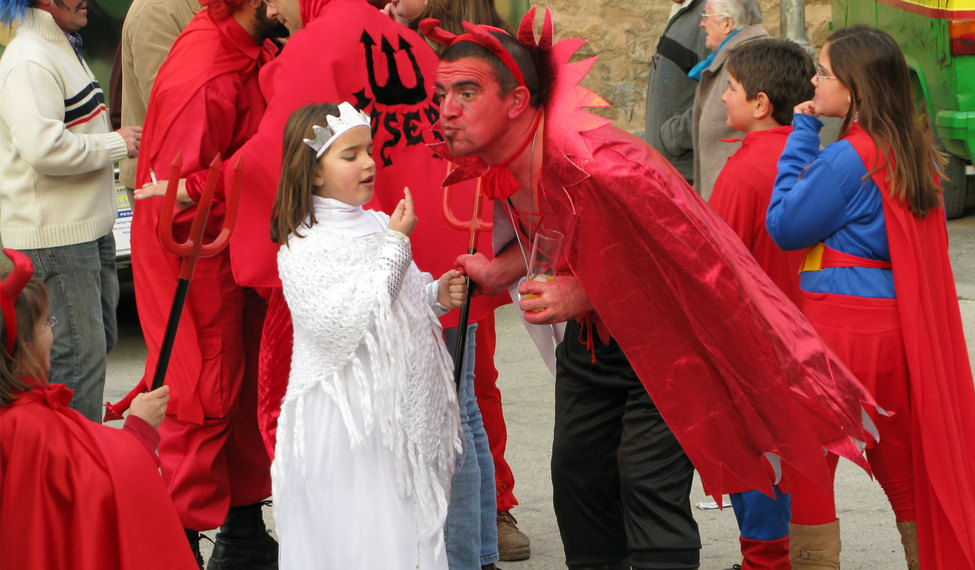 Description of the party
You do not have to go inside anywhere to look for carnival celebration in Tarazona. Locals go out on the streets and squares, around the clock, not only disguised, but also acting according to their costume.
Among all possible variations, the municipality has as well the "mascarutas", traditional attire with a big piece of fabric that covers the body, cardboard boxes on the head, and a cloth mask on the face. Caution, they will drive you up the wall, with amosqueo, a fly swatter made with a stick and ribbons. They will even approach the visitor mockingly, to get amazed you do not recognize them.
Festivity of Regional Tourist Interest
DATE OF CELEBRATION:
Movable date. From Saturday prior to Ash Wednesday until the following Sunday.
SUGGETIONS:
On the two carnival Sundays all costumes can be seen at the parades that follow the itinerary from Alto de la Virgen to Plaza Mayor square.
Gallery
carnavaltarazona
Carnaval de Tarazona de la Mancha
mas