Carnival anytime, anywhere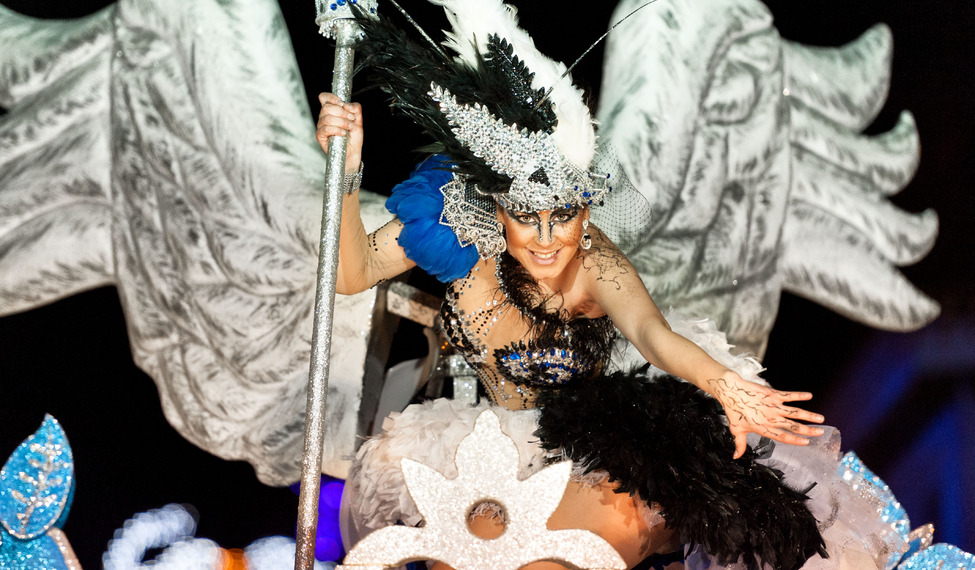 Description of the party
During more than a week, everything in Villarrobledo is Carnival. From the people that goes out disguised on the street, to shop assistants and waiters at the establishments. Any time is fine for a celebration that joins traditional parades and burials of the sardine with unique peculiarities such as therastrillos(flea market where the most unbelievable things are sold) or theNoche del Orgullo Manchego(a show in which locals make fun of their own customs). Among the official celebrations, the Murgas and Chirigotas(groups that sings humorous and satirical songs) contest and Adult and Children parades stand out. Or theBodas, an event in which wedlock -of anything- is parodied. But locals are the ones that radiate the Carnival, making shows at streets and squares, with their own costumes, all equally original. And the thing is that the whole Villarrobledo is, during these days, a grand costume party. The biggest in the world? Maybe...
Festivity of Regional National Touristic Interest
DATE OF CELEBRATION:
Movable date. From Fat Thursday to the first Sunday in Lent, i.e., from Thursday prior to Sunday after Ash Wednesday.
SUGGESTIONS:
If you are thinking about going to the Carnival, it is recommended to contact Villarrobledo tourist office, at 9, Ramón y Cajal Square, phone no. (+34) 967 14 19 80.  Children Carnival parades are one-of-a kind in Spain: unforgivable to miss them.
Gallery
Carnaval de Villarrobledo
Carnaval de Villarrobledo
Carnaval de Villarrobledo
Carnaval de Villarrobledo
Carnaval de Villarrobledo
Carnaval de Villarrobledo
Carnaval de Villarrobledo
Carnaval de Villarrobledo
Carnaval de Villarrobledo
Carnaval de Villarrobledo
Carnaval de Villarrobledo
Carnaval de Villarrobledo
mas