Laugh at everything: it is allowed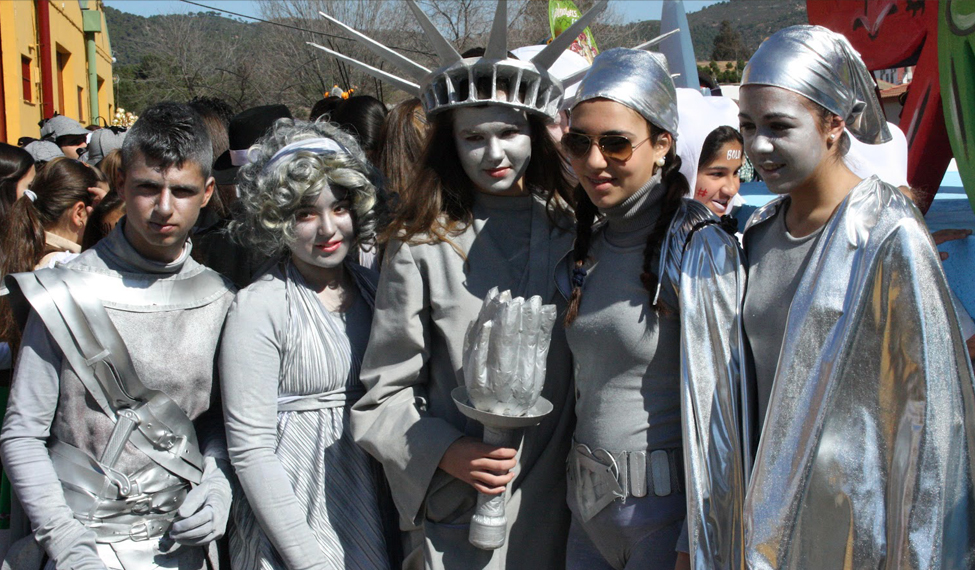 Description of the party
The most important characteristics of this carnival are the murgas, chirigotas, estudiantinas (strolling bands of students) and troupes, engaged in turning upside down, with their music and the satirical lyrics, all current affairs. This is the spirit of this festivity, laughing about everything, sheathed into a costume. Open to the visitor, Almadén organizes contests and parades for adults and children, during eight days.
Festivity of Regional Tourist Interest
DATE OF CELEBRATION:
Movable date. From Saturday prior to Ash Wednesday until the following Sunday.
SUGGETIONS:
Almadén is a World Heritage city, with a tourist offer for the visitor which will round off carnival fun with a fascinating trip to the bowels of the Earth, to its heritage ensemble, or to its gastronomy.
Gallery
Carnavales de Almadén
Carnavales de Almadén
Carnavales de Almadén
Carnavales de Almadén
mas