Showing off a unique craftwork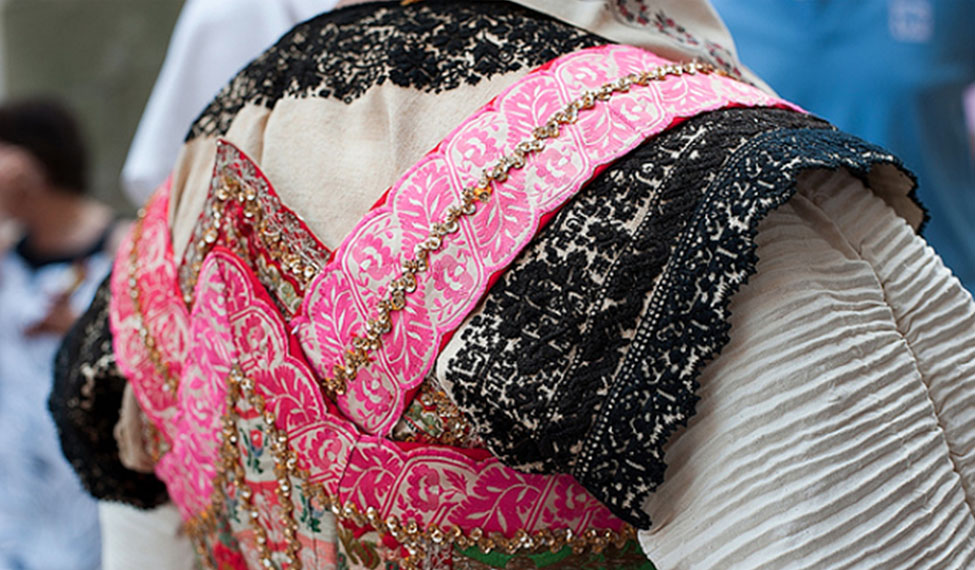 Description of the party
Lagartera needlework and embroideries is one of the most unique, spectacular and flamboyant craftworks in the whole Castile-La Mancha. At Corpus Christi the municipality shines in a display of colors, shapes and drawings, not only in the Lagartera traditional clothing but also at altars prepared at the doors of the houses. The Lagartera's Custodia follows the same itinerary since the 13thcentury, from El Salvador church along Corredera de los Toros, Alonso Herrero, Real, Curato streets and Comercio and Iglesia squares, going back to the temple. In its path, artisan altars with tablecloths, scarves, bedspreads, and all kinds of fabrics with Lagartera embroideries, some kept within the families since the 16thcentury. Rounded off as well with basil, fennel and spearmint bunches that impregnate the air with their aromas.
Festivity of Regional Tourist Interest
DATE OF CELEBRATION:
On the date set for Corpus Christi, changing every year.
SUGGESTIONS:
At the villaje you can buy frabrics with Lagartera craftwork, unique hand-made pieces.
Gallery
Corpus Lagartera
Corpus Christi de Lagartera
Corpus Christi de Lagartera
mas