Festival dedicated to Fernando de Rojas and his Celestina
David Blázquez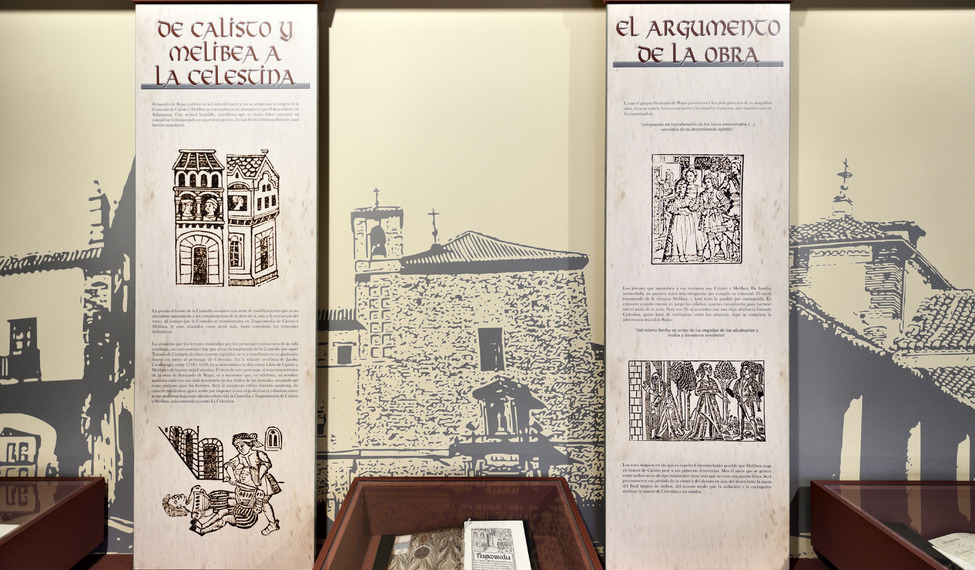 Description of the party
Festival dedicated to Fernando de Rojas, native of La Puebla de Montalbán, and his principal literary work,La Celestina, from which the festival gets its name. They are relatively new celebrations (since 1999), but already well rooted and a complete cultural example in the province of Toledo.
The majority of the theatrical performances are done in the caves that are found in different zones throughout the town, which confers a unique character upon this festival. Additionally, the profits from these performances have the singularity of being directed to the maintenance of said caves and to cover the cost of those (few) professional leading actors who participate. The majority of the actors are people from the town. The festival tickets are sold at the Museo de La Celestina and they sell out quickly.
The most important performance is given in the Plaza Mayor, traversing some of the town's streets until arriving at the tower of San Miguel, where the act is finished, full of color in spite of the lateness of the evening. This act is of Cultural Interest and is totally free.
Festival of Regional Touristic Interest.
DATES OF CELEBRATION:
17-26 of August.
Gallery
Festival Celestina
Festival Celestina
festival celestina puebla de montalbán (plaza) /David Blázquez
festival celestina puebla de montalbán (2) /David Blázquez
festival celestina (1) /David Blázquez
mas