Dances, dancers and motley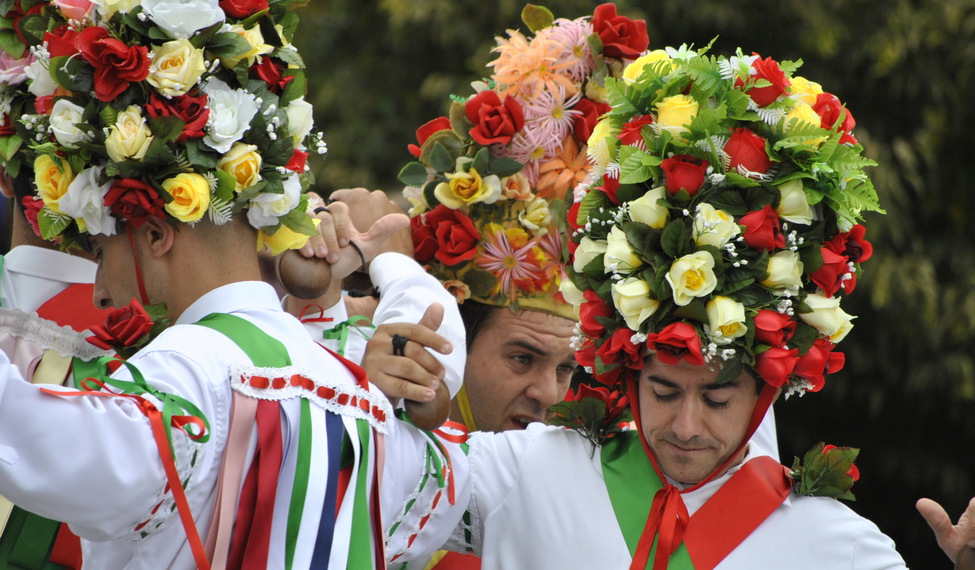 Description of the party
Spectacular the dances of the eight dancers in honor of the Holy Child. As much as their white outfits, scored by red and green ribbons, and their high ornate hats with flowers. During the Sword dance, swords and shields collide, with rhythmical and majestic movements, turns, and attack and counterattack exchange. During the maypole dance, multicolored ribbons tangle and untangle to the rhythm of the dancers' evolutions. Thus, totaling up to twelve dances: hitting sticks, maypole or castanets... All of them accompanied by music, some with lyrics, which helps setting the pace and the movements for the dancing ones.
Another main character is the motley, master of ceremonies and restless character that looks like a medieval buffoon and the horn of a cow on his waist, who chases the kids and begs for the Holy Child Brotherhood.
Festivity of Regional Tourist Interest.
DATE OF CELEBRATION:
Movable date. The first Sunday in September.
SUGGETIONS:
Majaelrayo is very appealing because of the distinctive black architecture of its houses, made out of slate, and because of the beautiful setting of Pico Ocejón, 2,058 m high.  
Gallery
Danzantes
Danzantes
FIESTAS DEL SANTO NIÑO DE MAJAELRAYO
mas