José María Moreno García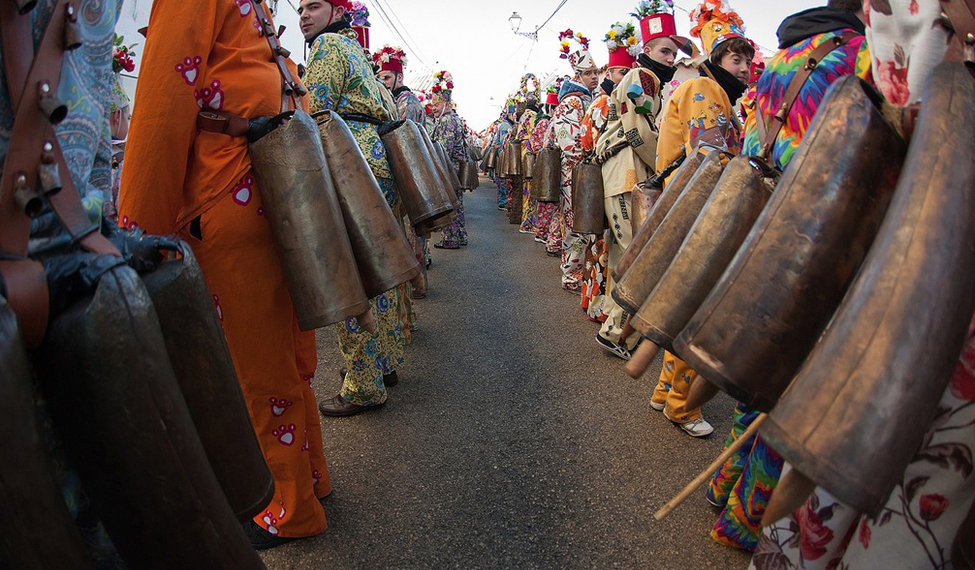 Description of the party
Devils from Almonacid do not wear horns or tail: they do wear pointed red bishop's miters and huge cowbells hanging at their backs, which sound, or rather deafen the streets. Garish blouse and pants and, in their hand, a bludgeon with the devil effigy. This way they celebrate Saint Blas festivity, accompanied by the Dancers, who perform hitting stick and castanet dances, and recite poems to the Virgin and to Saint Blas.
Festivity of Regional Tourist Interest
DATE OF CELEBRATION:
On February 2ndand 3rd.
SUGGESTIONS:
The most plastic event to see how the Endiablada performs is during the morning procession on February 3rd, when they run towards the image with open arms, or evolve, running in circles and making noise with their cowbells, around her.