The most Spanish classical music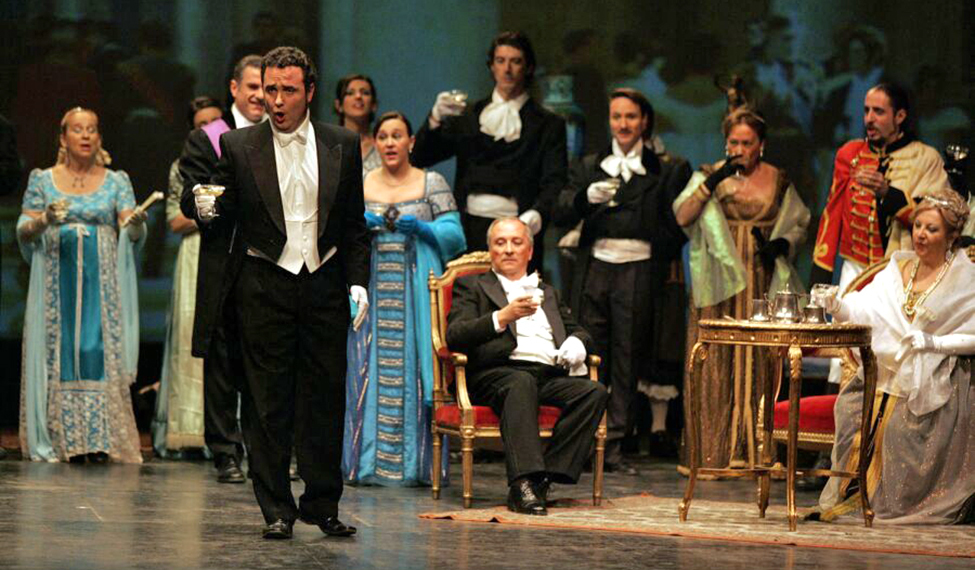 Description of the party
A unique festivity in Spain, begun in 1984, and entirely devoted to a quintessential Spanish musical genre: the zarzuela. As well as performing the great classics, there are School Days, and some events aimed at promoting the Zarzuela in Castile-La Mancha. The precedent of La Solana could not be better: Federico Romero, who spent long periods at La Solana, chose this municipality as the stage for his well-known work "La rosa del azafrán" (The Saffron Flower).
Festivity of National Tourist Interest
DATE OF CELEBRATION:
Movable date: between the first and the second fortnight in October.
SUGGESTIONS:
In order to enjoy the zarzuelas, the tickets are available in advance at La Solana Tourist Office, located at Centro Cultural Don Diego, 3, Don Diego square, La Solana. Phone no. (+34) 926 62 60 31. Opening times from Tuesday to Friday from 10 to 14 and from 17 to 20 h., Sundays from 10 to 14 h.
Gallery
zaruelasolana2
zarzuelasolana
Semana de la Zarzuela de La Solana
Semana de la Zarzuela de La Solana
mas