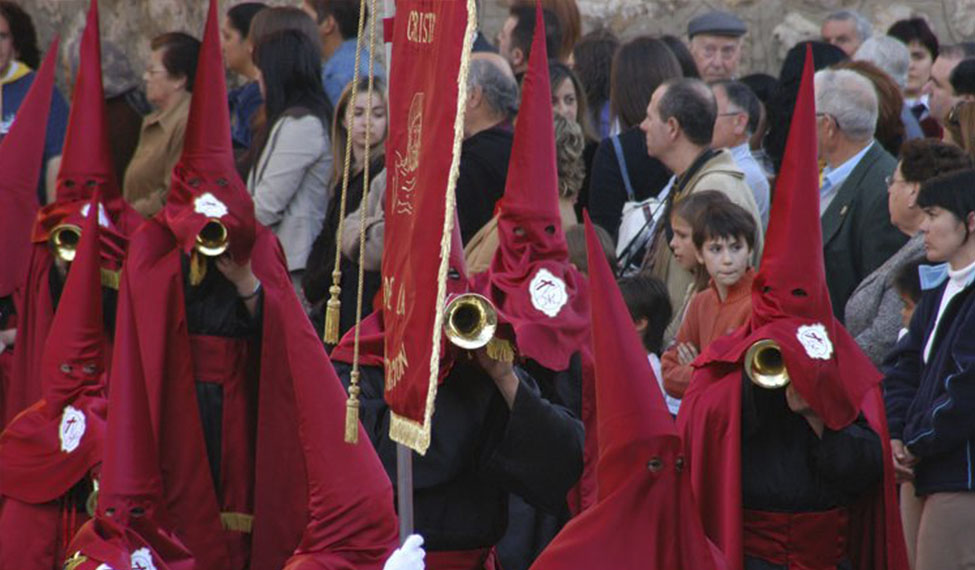 Description of the party
Easter in Tarancón is celebrated from Palm to Easter Sunday, with processions and Stations of the Cross every day of the week, with a spectacular depiction of Christ Passion on Easter Saturday.
The hoods and the tunics the brothers wear, the intense silence, only broken by the sacred music marches, and the historical streets of Tarancón, give its processions that unique atmosphere you can feel in Castile-La Mancha during these days.
Festivity of Regional Tourist Interest
DATE OF CELEBRATION:
Movable date. Easter.
SUGGESTIONS:
You cannot skip a visit to Nuestra Señora de la Asunción church. At it the processions start, and it houses the images that go out on the processions, with a high historical and artistic value.
Gallery
Semana Santa de Tarancón
Semana Santa de Tarancón
Semana Santa de Tarancón
Semana Santa de Tarancón
mas