David Blázquez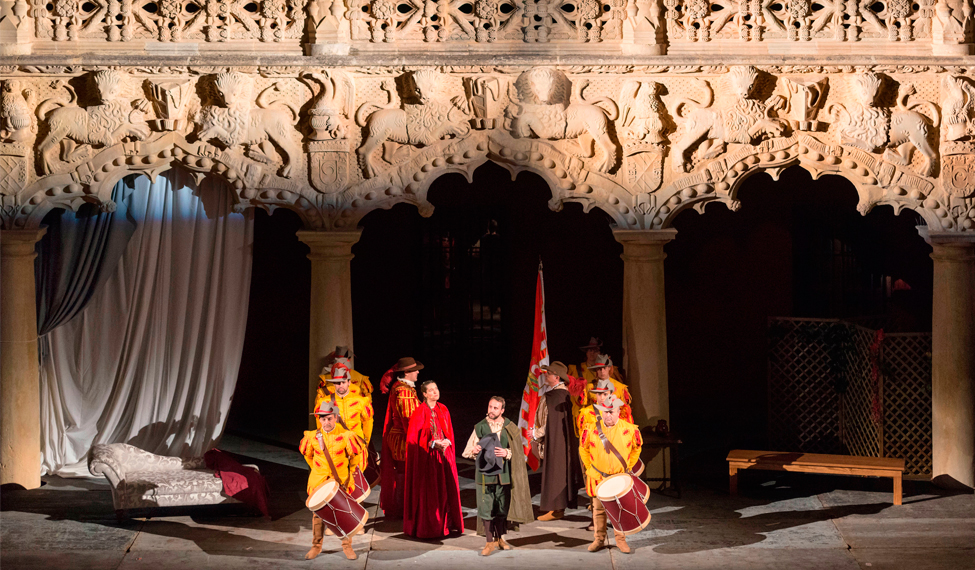 Description of the party
The originality of the Tenorio Mendocino performances lies in the link between the plot of the literary workDon Juanand the events of the Mendoza family, fundamental in Guadalajara's history. The performances with more than one hundred fifty actors, uses the buildings that are most representative of the Mendoza family era as their stages: the unique Patio of Lions in the Prince's Palace, the palace of Antonio de Mendoza, the Co-cathedral, the palace of the Cotilla and the church of the Remedios. Practically the entire city is a seat of a grand theater, for all those who attend to enjoy. This theatrical spectacle has established itself as one of the most important events of the fall cultural season in the Alcarrian capital.
Festival of Regional Touristic Interest.
DATE OF CELEBRATION:
From October 31st to November 1st.
SUGGESTIONS:
As the performances take place at different locations throughout Guadalajara, it is worth contacting the Tourist Office to get a list of locations and times.
Telephone no. 949887009
Email: turismo@aytoguadalajara.es 
More information: http://www.festejosguada.com/
Gallery
Tenorio Mendocino de Guadalajara
Tenorio Mendocino de Guadalajara
Tenorio Mendocino de Guadalajara
Tenorio Mendocino de Guadalajara
mas