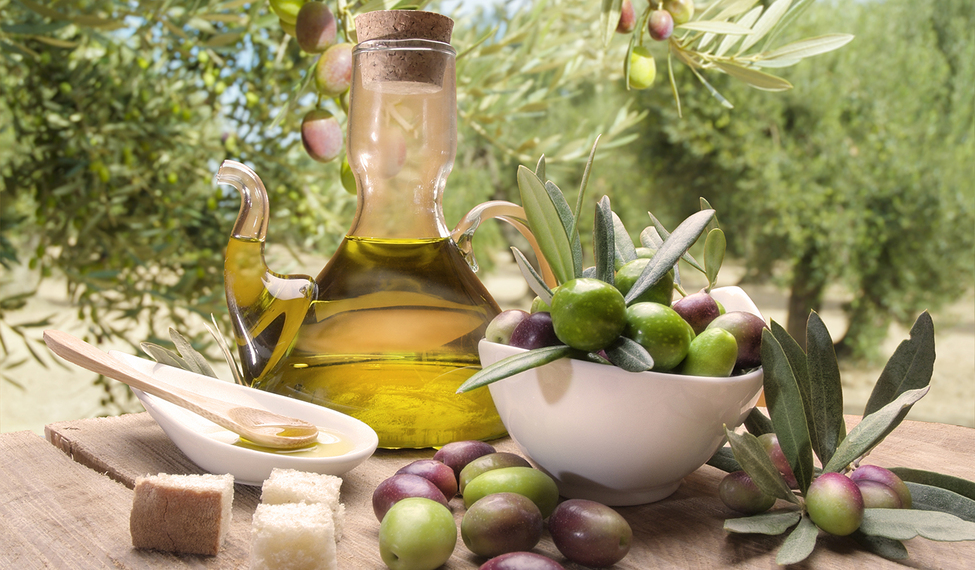 Description
Because of its history, its tradition and its culture, Castile-La Mancha has been making olive oil since the dawn of civilization. Nowadays, our olive groves form true green seas, which are a feast for the eyes and for the palate.
Olive varieties grown at its protected designations of origin give our oils some unique qualities. Such as the intense, well-balanced and fruity flavor, with a hint of apple and almond, of the oil coming from Montes de Toledo mountain range, considered one of the best in the world.
The ones from Campo de Calatrava, with an aroma of apple and green fruits, are characterized by their mixture of cornicabra and picual olives. The ones from Campo de Montiel have a noteworthy intensity, with highlighted bitter and tart hints. The ones from La Alcarria are made out of Verdeja olive, endemic to this region in Castile-La Mancha; from it, a fruity and aromatic oil is extracted, an oil emphatic in its leafy scent, in which herb, hazelnut or banana flavors are mixed.
And all of them, offered by the oil mills, where olive pressing is not only the key for the oils offered by their trademarks and protected designations origin. It is also the fruit from a millenary culture and tradition that anyone can get to know on the spot at many of these oil presses.
Gallery
Aceitunas de Castilla la Mancha
mas