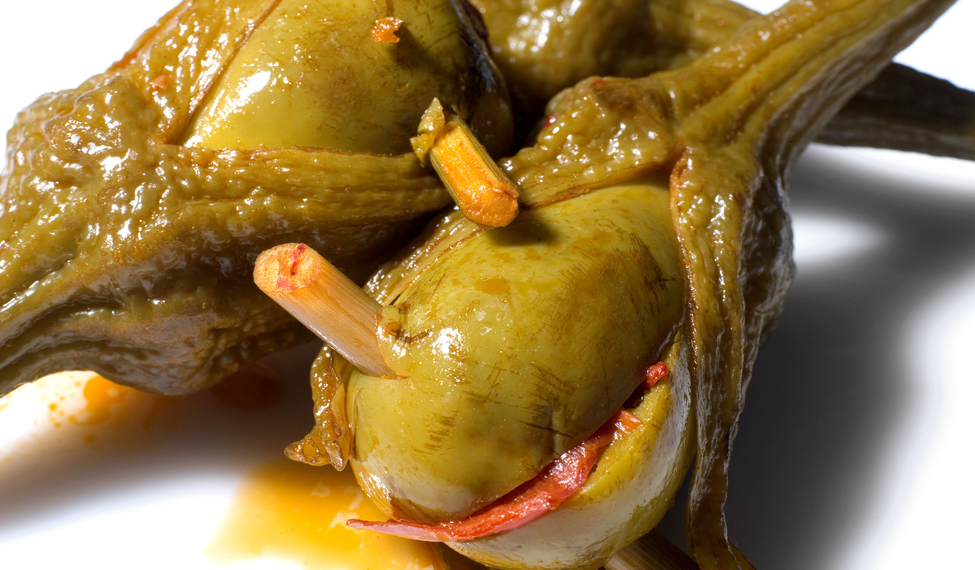 Description
Over Campo de Calatrava region, in Ciudad Real, aubergine of Dealmagro variety are grown, which preparation originates one of the best tapas within the Spanish gastronomy.
Vinegar, olive oil, salt, cumin, garlic, paprika and water dressing in which they are fermented during 14 days, originate a low-calorie and high-in-fiber appetizer with a unique flavor.
A dish which origins date back to the Arab cuisine and which is sophisticated stuffing it, i.e., putting red pepper inside it. Delicious at every place in Castile-La Mancha, and also in the world.