Cuisine from La Mancha with Mediterranean style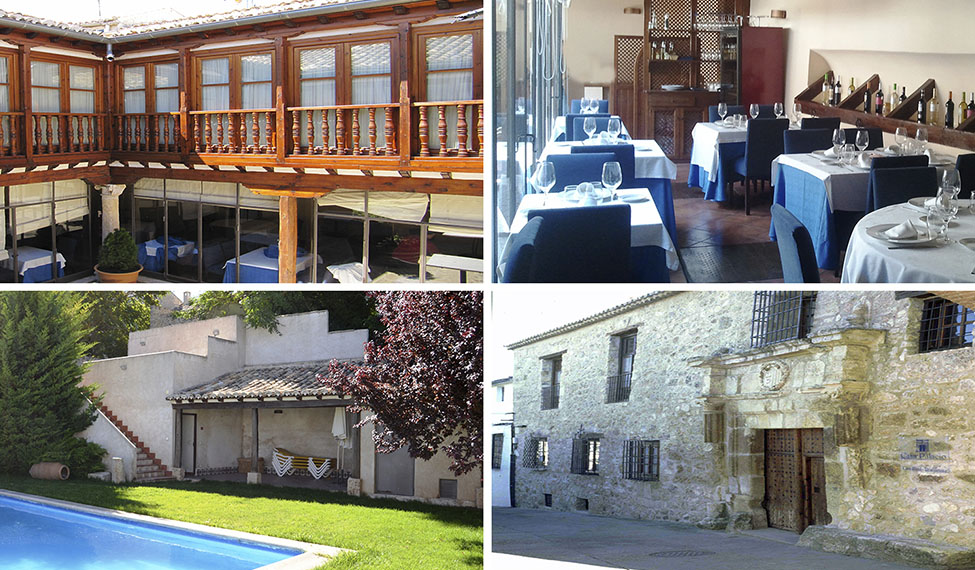 Gastronomic visit
Casa Palacio Restaurant-Inn is located in a pleasant and friendly atmosphere in Uclés. Gathering the quality of raw materials with the latest culinary elaboration techniques, the restaurant offers a traditional Mediterranean menu, ideal for any palate.
From the hands of the chef Mónica Bustos Bermejo, their cuisine is based on using the regional raw materials, lamb and game. Along with them, the restaurant's star dishes are made out of the best seasonal fishes, meats and garden products. For example, we can enjoy the sweet oxtail stew with mushroom cream mover pisto manchego (similar to ratatouille) and pelucón de puerro frito (fried leek).
Accompanied by an excellent wine cellar, this restaurant will seduce the senses of all of our diners with its setting, its cuisine, its treatment and a superb experience.
2, Asturias (Besides the Town Hall)
Uclés (Cuenca)
(+34)969 13 50 65
C/ Angustias, 2 (junto al Ayuntamiento)
Uclés (Cuenca)
969 13 50 65
info@hosteriacasapalacio.com
Gallery
HOSTERIA CASA PALACIO
Restaurante Casa Palacio de Uclés
HOSTERÍA CASA PALACIO
mas