La Mancha cuisine by Iván Cerdeño and Pepe Rodríguez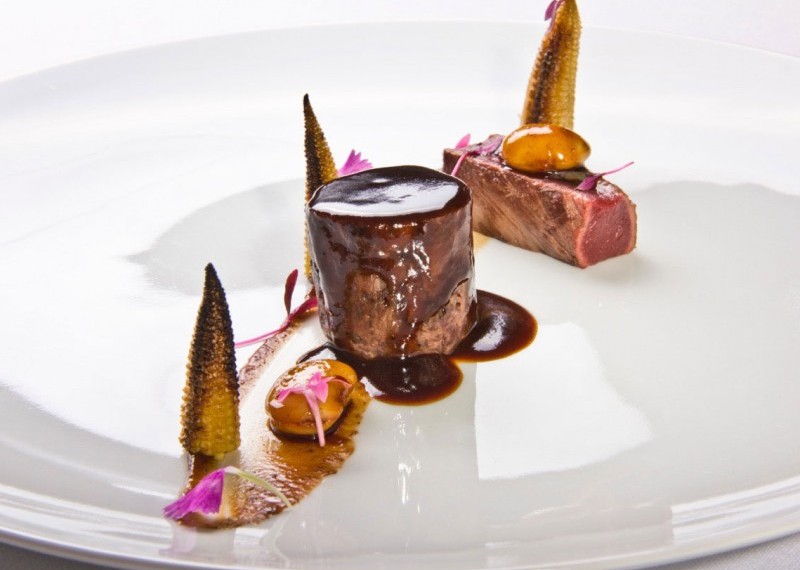 Gastronomic visit
THE CHEF IVÁN CERDEÑO, ONE MICHELIN STAR AND SEASONED AMONG THE STARS
Iván Cerdeño is one of those chefs able to revolutionize the cuisine while still retaining its origins. Grown up at his mother's kitchen in La Mancha, he discovered for the first time his new version among the culinary ideas of Pepe Rodríguez, from El Bohío. After calling in on the stoves of the star chef Koldo Rodero, in Pamplona, he worked at El Celler of Roca brothers, nowadays with three Michelin stars. And during his last stage he studied at the school of French cuisine with another two stars', the English chef Andrew Turner. To finally work again with Pepe Rey, El Carmen de Montesión owner. And not just to follow his trail but to go even further ahead.
EL CARMEN DE MONTESIÓN
This chef defines his cuisine as updated tradition. If La Mancha cuisine is hearty, he turns its severe flavors into elegant dishes, adapted to the modern palate. In a subtle and refined way, he offers ten of fifteen polished, delicate, Manchegan dishes. Alternating the finest with some more hearty ones. There are dishes that are always in his menu, such as baby squids with Catalan sausage, honey and mint, meat tripe or roast shoulder of baby lamb. 
The restaurant is located in Montesión, urbanization, very close to Toledo city. With excellent views from its outdoor terrace and with their own car park. It offers Traditional Menu, during working days, the Classical one on holidays, Saturdays and Sundays, and a Gourmet Sampling Menu.
ADDRESS AND OPENING HOURS
El Carmen de Montesión
Montesión Urbanization
137, Montesión St.
Phone no.: (+34) 925 22 36 74
Web: www.elcarmendemontesion.com
E-mail: contacto@elcarmendemontesion.com
Toledo (Toledo)
Toledo (Toledo)
Gallery
Canelón de aguacate, bonito y sésamo
Erizo con morcilla, caviar de manzana y albahaca
Escabeche de perdiz, membrillo, foie gras y aire de almendras
Restaurante El Carmen de Montesión. Instalaciones
Ravioli de queso manchego y cafe trufa y vainilla
Restaurante El Carmen de Montesión. Salón comedor y celebraciones
mas