Renovated Cuisine of Toledo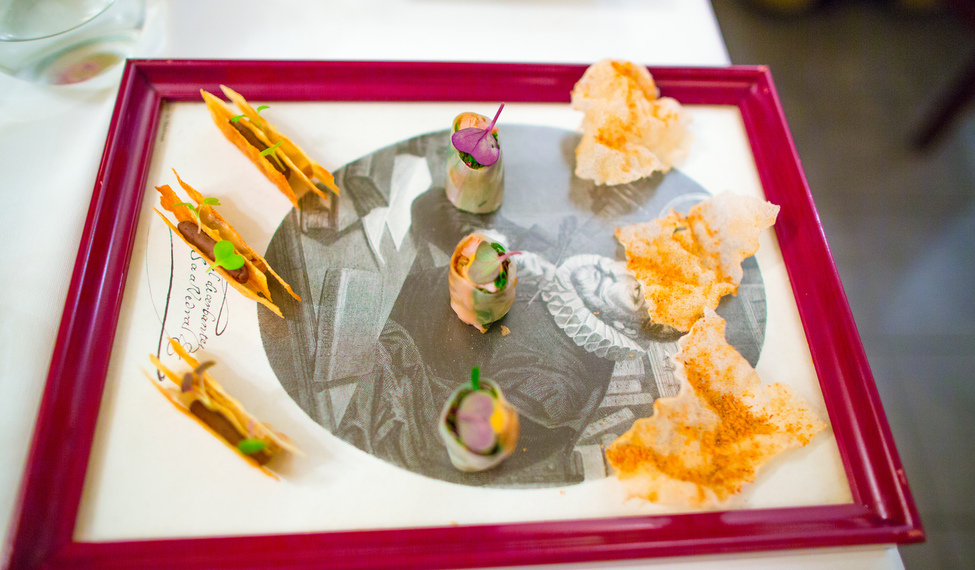 Gastronomic visit
THE RESTAURANT
A modern ambiance, well lit, with ample tables and comfortable chairs where the diner will enjoy a traditional cuisine, well prepared and with special attention to its presentation.
La Casa del Carmen has spacious and comfortable facilities. Three dining rooms: a main room, with capacity for 80 diners, a secondary room with 50 person capacity, and a third, more intimate, for 18 people, the perfect option for private events.
The restaurant protrudes over a well cared for garden, with a spacious outdoor terrace where you can dine while enjoying excellent views. It has its own free parking and is adapted for disabled patrons. You can't imagine more comfortable luxury dining.
THE KITCHEN
A contemporary Manchegan cuisine based on market products and experimenting with new recipes that will surprise you, but respecting its roots, with a simple but special care and attention to detail in the presentation.
ADDRESS AND OPENING HOURS
Autovía (highway) Madrid-Toledo A-41, Km. 61,200
Olías del Rey, Toledo
925 49 07 59
Olías del Rey (Toledo)
Gallery
Restaurante La Casa del Carmen
Restaurante La Casa del Carmen
Restaurante La Casa del Carmen
Restaurante La Casa del Carmen
Restaurante La Casa del Carmen
Restaurante La Casa del Carmen
Restaurante La Casa del Carmen
mas