Maralba: pairing of tastes and spaces
Jorge Moreiro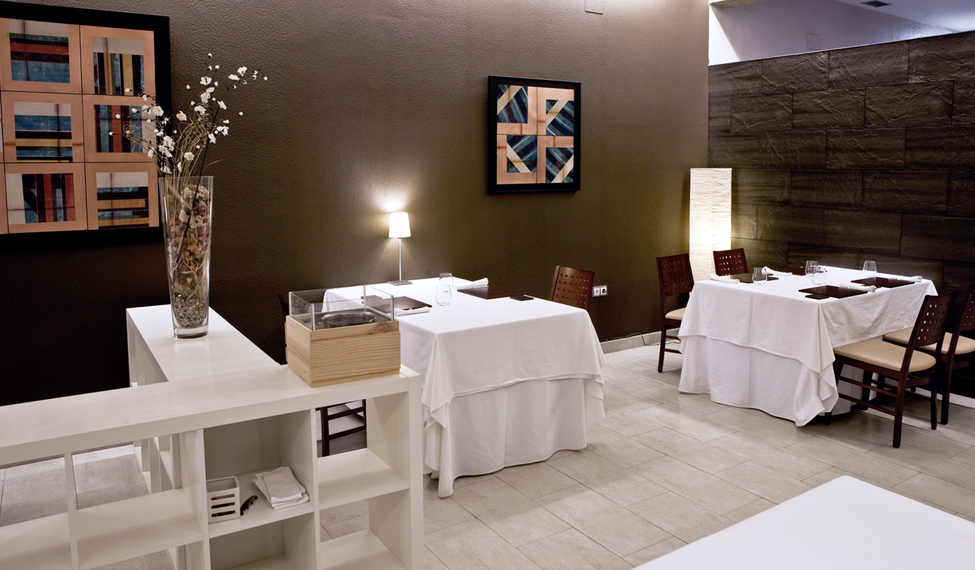 Gastronomic visit
CHEF FRAN MARTINEZ, ONE MICHELIN STAR
Fran Martinez leads, at the front of his kitchen,Restaurante Maralba. The other half is Cristina Díaz, front-of-house manager and sommelier. They both share the excitement for this initiative, their vision regarding the restaurant industry, the attention, the care, and the service, in addition to being a personal project that emotionally unites this young couple.
MARALBA
Ingredients, ambiance, tradition, and union enshroud flavors of Manchegan tradition in high-cuisine and unsurpassable setting.
In Almansa, at the threshold of La Mancha and Levante,Maralabaapproaches the cuisine of its surroundings with the training of Bulli and the tradition of Quijote, already earning high praise and recognition not only in Manchegan cuisine, but also national and international gastronomy. Their career is already adorned with one Michelin Guide star, 2nd Prize in the II Concourse of Applied Gastronomy to Restaurateurs of Castile-La Mancha, in the classification of modern, creative and innovative cuisine of the 21st century, and the achievement of Q of Touristic Quality.
Their attention to service aidsMaralbato pair their dishes and wines, if the diner so desires, in gastronomic menus, in a specific tasting or as a surprise, that pay tribute to the cuisine and takes the visitor on a tour of the menu without being lost in the details of decision-making.
ADDRESS AND HOURS
C/ Violeta Parra, 5 Bajo
Almansa (Albacete)
967 312 326
Closed Sunday and Monday nights, and Tuesday all day.
C/ Violeta Parra, 5 Bajo
Almansa (Albacete)
967 312 326
restaurantemaralba@gmail.com
Cerrado domingo y lunes noche. Martes todo el día.