Unexpected Cuisine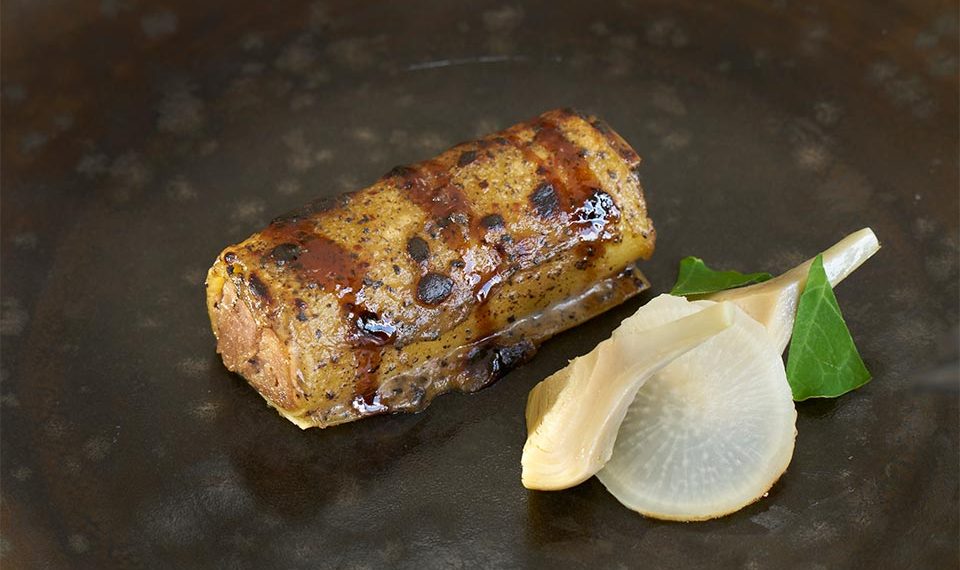 Gastronomic visit
CHEF JOSE CARLOS FUENTE, ONE MICHELIN STAR WITH A WORLD VISION
It is perhaps for his internationality and capacity for fusion that best defines chef José Carlos Fuentes, native of El Maresme. His time in Tokyo added a unique touch to his cooking, such as using Kombu seaweed to lend more potency to his dishes, or employing miso paste and soy sauce with farm products and game meats.
His six years in Murcia contributed as well to his capacity to always be able to extract something special from the flavors of the land. The restaurant's property provides for game meats from the hunt, from which he can develop very out of the ordinary dishes. But he is also versed in fish and seafood, knowledge that he brings with him from Lonja de Palamós, Girona.
REGIONAL RESTAURANT IN HOTEL VALDEPALACIOS
The menu is as variable as the seasons, and it can change within weeks, according to how it is all consumed. The origin of the ingredients is key to this region. With their own farms and gardens, they can gather wild species and acquire free game meats (a variety of deer:gamos, ciervos, corzos), all managed sustainably. In addition, the harvest at the shores ofTiétar Riveris fundamental for the fish and seafood of Palamós.
The creativity of José Carlos Fuentes makes him an example of the fusion of unknown elements such as cuttlefish and venison, suckling pig with anchovies, or venison loin marinated in pineapple juice. Other highlights are desserts such aspetits foursand up to twenty-eight other delights.
ADDRESS AND HOURS
Ctra. (hwy) de Oropesa a Puene del Arzobispo, Km 9
Torrico, Toledo 45572
925 45 75 34/  686 333 998 / 686 333 916
valdepalacios@valdepalacios.es
Visit the website
Torrico (Toledo)
Gallery
Restaurante Valdepalacios
Restaurante Valdepalacios
Restaurante Valdepalacios
Restaurante Valdepalacios
mas