One step away from las Lagunas de Ruidera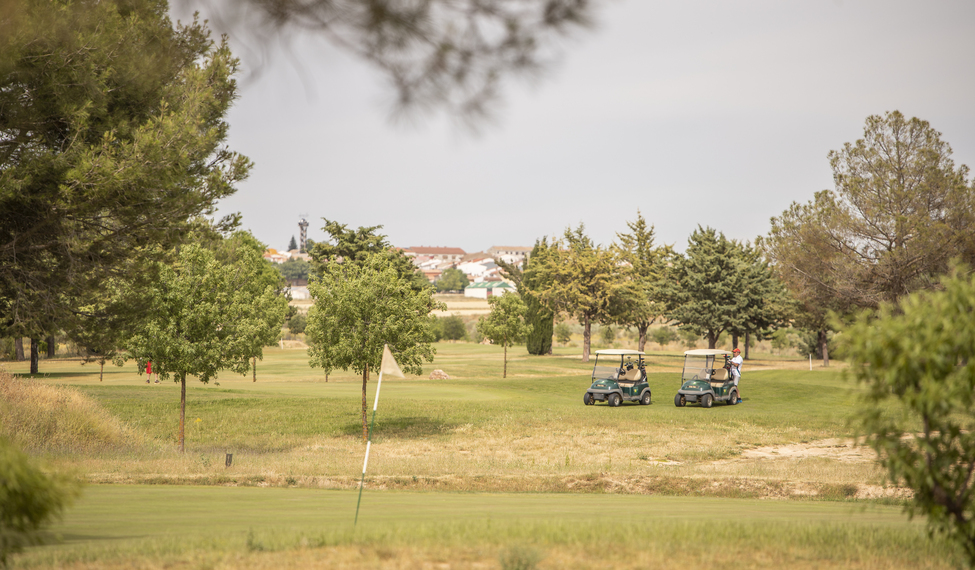 Description
Nine holes, about 3.5 kilometers in all, on a course located in the beautiful setting of La Lagunilla. Among juniper, pine, and elm trees, the only facility in Castile-La Mancha with these characteristics that is one hundred percent public, authorized by theReal Federación Española de Golf.
The longest hole reaches a length of 519 meters. The facility has practice areas, grass greens, and properly mowed fairways. Every year, around twenty tournaments take place of varying levels.
The annual fee for adults is 24 euros and for children up to 16 years old, 12 euros.
It was inaugurated in 2009.
OTHER INTERESTING FACTS
To arrive at the campus, take the same road that goes to the Natural Park of las Lagunas de Ruidera. 
Gallery
Campo de Golf La Lagunilla
Campo de Golf La Lagunilla
Campo de Golf La Lagunilla
mas