Streams of light and creative silence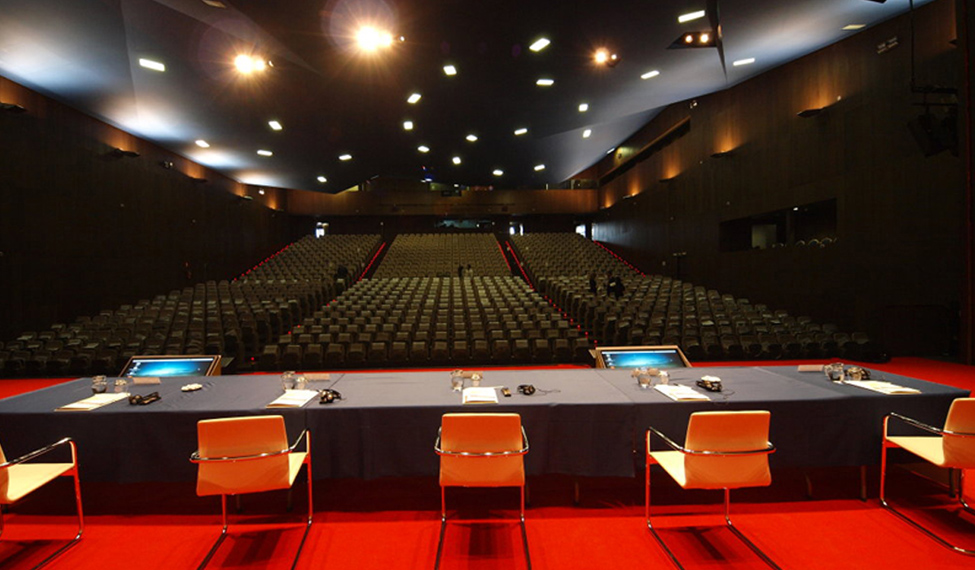 Description
Ultramodern space opened in 2007.
Luminous and isolated from external noises are the main identifying architectural characteristics. Perfect for conventions and performances, as well as presentations, press conferences, and conferences in general. In a constructed area of more than 15,000 square meters, it has three auditoriums, from 120 to 1220 person capacity with 15 fixed stands in the largest one, and a  800 square meter multipurpose room.
SERVICES
Parking with capacity for 600 vehicles. Internal television circuit and Wi-Fi. Cafeteria-restaurant. 
Gallery
Palacio de Congresos Ciudad de Albacete - Exterior
Palacio de Congresos Ciudad de Albacete - Catedral de Albacete
Palacio de Congresos Ciudad de Albacete - Museo de la Cuchillería
Palacio de Congresos Ciudad de Albacete - Salas de Reuniones
Palacio de Congresos Ciudad de Albacete - Vista nocturna
mas