Bird migration stop between Europe and Africa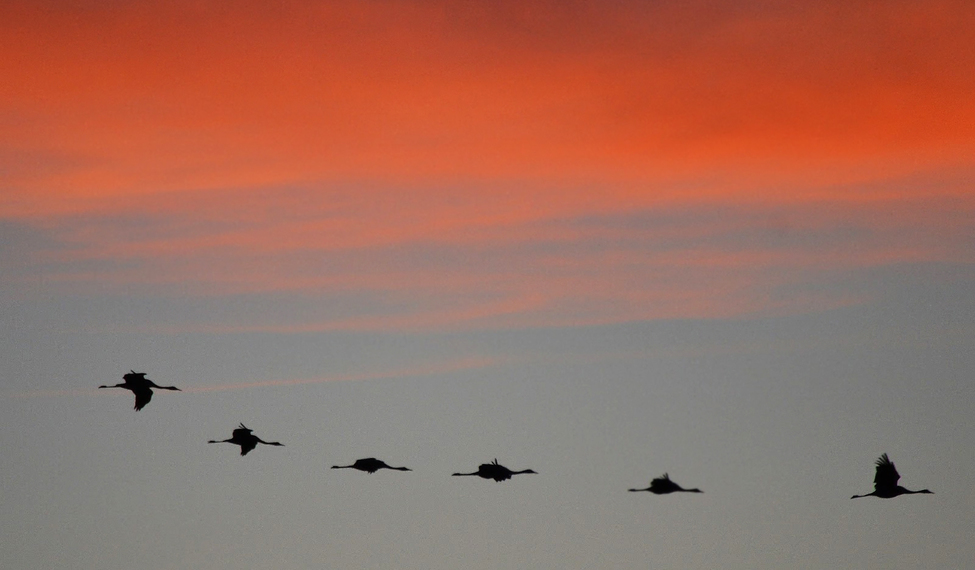 Visit
The Manjavacas Lagoons Natural Reserve is formed by 4 lagoons: Manjavacas, Sánchez Gómez and La Dehesilla in the municipality of Mota del Cuervo (Cuenca) and the Alcahozo lagoon in Pedro Muñoz (Ciudad Real).
The birds fauna linked to Manjavacas is the most important in the place, which ,during the seasons of wintering, passing or nesting, give the lagoon an importance of international character. The importance of the lagoons is to serve as a point of connection between the European and North African ecological domains in migrations of birds.
WHAT YOU'LL SEE
Within the fauna, the aquatics bird populations in Manjavacas lagoon are important, so the other three lagoons are less interesting because there are very few occasions where they offer flooded areas that can be used by these species. When the rainfall is abundant, population peaks exceeding 40,000 birds recorded, as occurred in 1997. Among the waterbirds, the black-winged stilt, the western marsh harrier or the western swamphen stand out. During the wintering period, the lagoons offer shelter to the common crane, flamingos and more threatened species. As for mammals we can find the badger, the hedgehog, the southern water vole and the weasel.
Manjavacas Lagoon stands out for the sporadic observations of species such as the Terek sandpiper. Others, such as common spoonbills (flattened beak) and flamingos (curved beak), occupy lands covered by shallow waters, not more than one metre deep, preferring shores with vegetation.
ITINERARY INSIDE THE RESERVE
There is an observation itinerary conditioned for the visit, signaled by a series of posters. Suitability of the route: trekking throughout its route. Theme: route of botanical and fauna interest. Difficulty: low. Recommended season: late winter, spring and autumn. Duration: 90 min. Distance: 8,2 km. (circular trail) A bird observatory is under construction.
ACCESS
From the town Mota del Cuervo, take the CUV-1001 road to Las Mesas, until reaching the hermitage of Manjavacas, where there is a parking area. Free access.
From Ciudad Real, take the A-43 to exit 81 (Argamasilla de Alba), then to Tomelloso and Pedro Muñoz, where you will take Las Mesas road (CR-1226).
MOST SUITABLE VISIT TIME. WHAT TO TAKE
Winter is the best time to contemplate birds. The camera is essential to take a spectacular memory.
Gallery
Complejo Lagunar de Manjavacas
Complejo Lagunar de Manjavacas
Complejo Lagunar de Manjavacas
mas