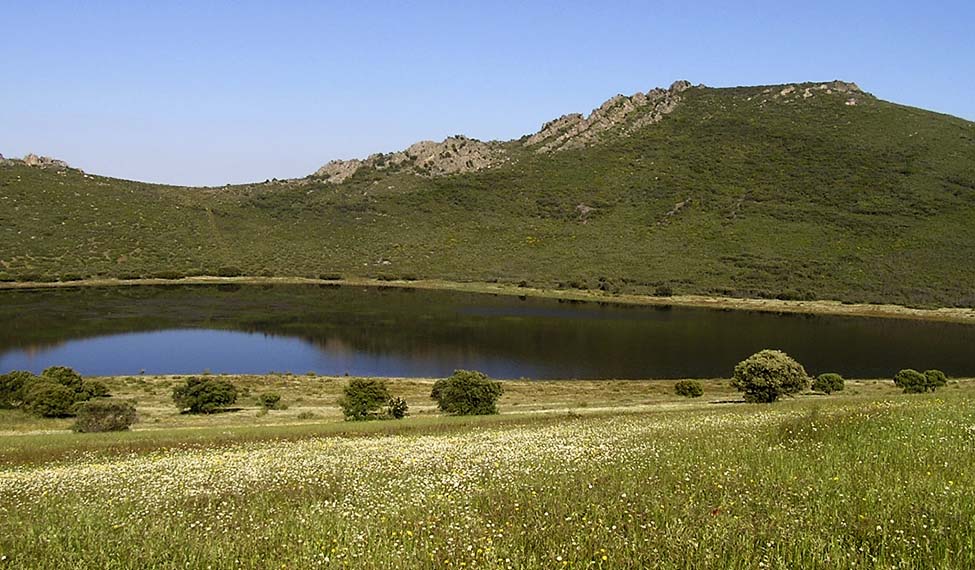 Visit
MAIN ATTRACTIONS
This lagoon has been formed into the hole made by a volcanic explosion, what causes its spectacular landscapes and places. It lies atop Sierra Madrona. It is an area of importance for the Iberian lynx and the Golden Eagle.
WHAT WE'LL SEE
Its surroundings are the perfect place for fans of walking in the middle of nature, enjoying the volcanic landscapes, and for geology fans, who will find quartz and ordovician slates.
ACCESS
Open access. Take the CR-5011 from village Mestanza, following the second path that appears on the left, 1.3 km away from Mestanza. Continue straight, and reach the lagoon after six kilometers.
MOST SUITABLE VISIT TIME. WHAT TO TAKE
Do not forget your camera and binoculars. It is an ideal place to visit throughout the year because of the mild weather of the area.
Gallery
Laguna Volcánica de la Alberquilla
Laguna Volcánica de la Alberquilla
mas