Spectacular flooded volcanic crater, Lynx home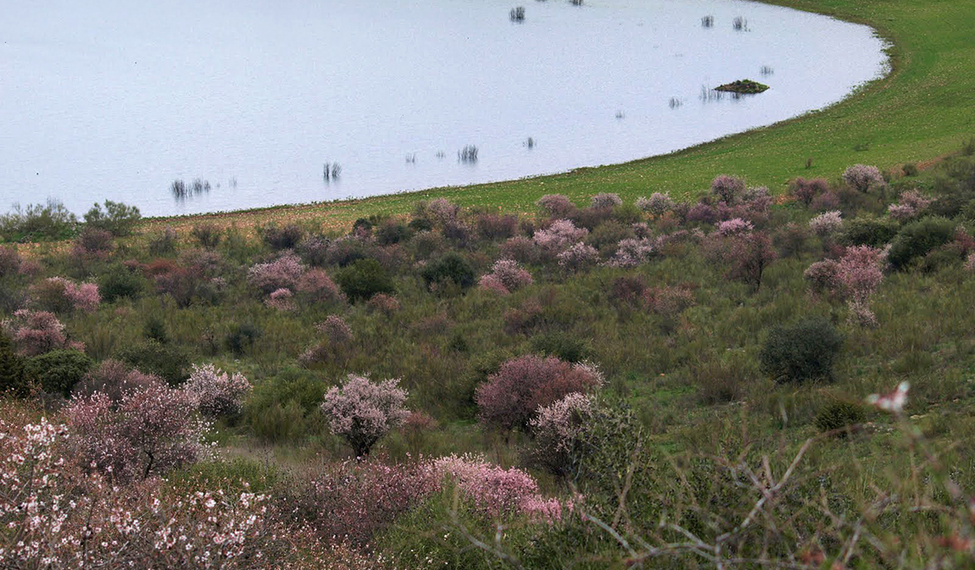 Visit
MAIN ATTRACTIONS
The lagoon –with the mountain range behind, and the plain in front of it–, makes up a landscape of great beauty. The water occupies a crater formed by a volcanic explosion, and the surrounding area is the favourite place of the Iberian lynx and the golden eagle.
WHAT WE'LL SEE
In addition to enjoy the view walking along its banks, you will enjoy their hundred-years-old holm-oak woods and you will see several aquatic bird species, such as the little grebe.
ACCESS
From the village Abenéjar, take CR-403 towards Luciana. Take the fourth path on the left after Abenójar. Continue and turn right when you reach a split, and then go straight. Open access.
MOST SUITABLE VISIT TIME. WHAT TO TAKE
The lagoon is often dry, so it is recommended to visit it in spring, and wet autumns. Do not forget the camera: you may have the chance to see an Iberian lynx.
Gallery
Laguna Volcánica de Michos
mas