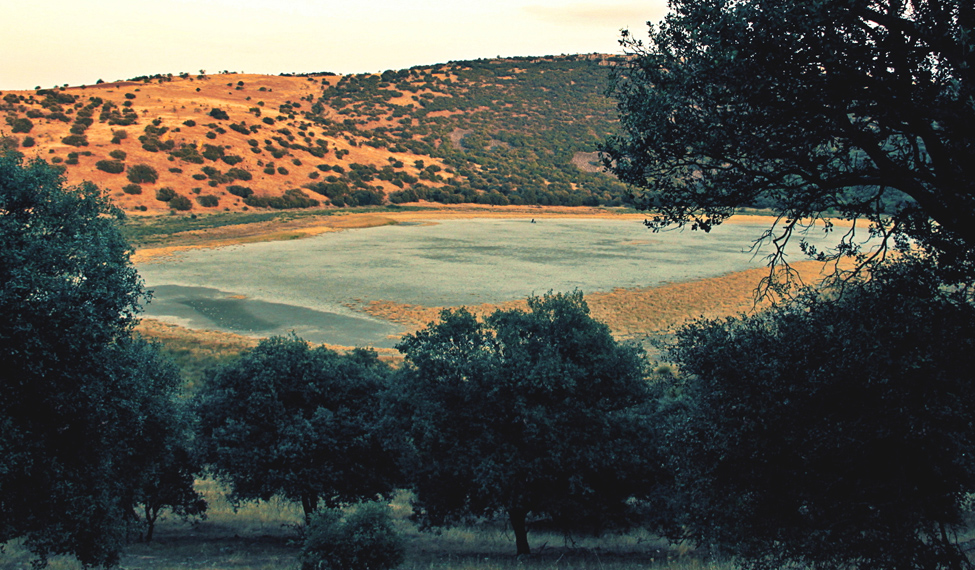 Visit
MAIN ATTRACTIONS
You have the see Posadilla to imagine the violent explosion that generated the lagoon, when magma came into contact with groundwater. The originating crater is 500 m in diameter and a depth in some areas up to 100 meters. Surrounded by the volcano, it comprises a breathtaking landscape.
WHAT WE'LL SEE
Natural routes lovers will enjoy an attractive forest of holm oaks, kermes oak, lentisk and turpentine trees. If you also like bird watching, you can see black and white storks, birds of prey such as the Spanish imperial eagle, short-toed eagle, golden eagle and Eurasian black vulture.
ACCESS
You can get to the village Valverde by the N-430. Pass through it and follow la Ronda Poniente along a path. 2.6 km after, you will find the lagoon on your left.
MOST SUITABLE VISIT TIME. WHAT TO TAKE
Throughout the year. Binoculars to enjoy its landscapes and its birds, and a good camera.
Gallery
Laguna y Volcán de la Posadilla
Laguna y Volcán de la Posadilla
mas