The most extensive lagoon group in Spain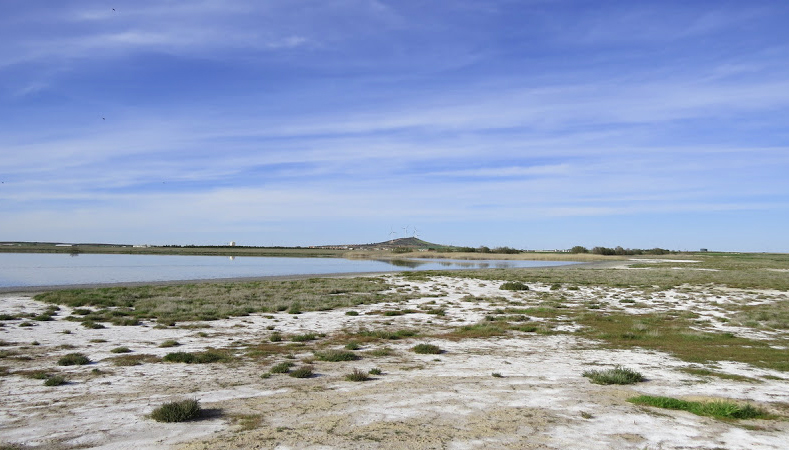 Visit
MAIN ATTRACTIONS
With its 400 hectares, these are the most extensive and important saline lagoons in the Iberian Peninsula. They are ideal lagoons to cross walking its shores, or to dip and to do windsurf in the Longar. The presence of aquatic and steppe birds amongLygeummeadows –saline ground plant similar to esparto grass– is its main appeal.
WHAT WE'LL SEE
Longar lagoon counts on one of the best colonies of gull-billed tern, and common shelduck all the year, among great ofLygeumspartum. It has, in addition, an observatory of birds, with explanatory posters. Flamingos usually go from one lagoon to others and seeing them is always spectacular.
ACCESS
From Lillo and through highway CM-3001, all 3 lagoons are connected. Leaving Toledo to take the CM-410. The access is free.
MOST SUITABLE VISIT TIME. WHAT TO TAKE
All the times of the year are good to visit this Natural Reserve. Binoculars, comfortable footwear, and a camera are essential.
Gallery
Lagunas El Longar, Altillo Grande y Altillo Chica
Lagunas El Longar, Altillo Grande y Altillo Chica
Lagunas El Longar, Altillo Grande y Altillo Chica
mas