Hundred-years-old pine trees and savin junipers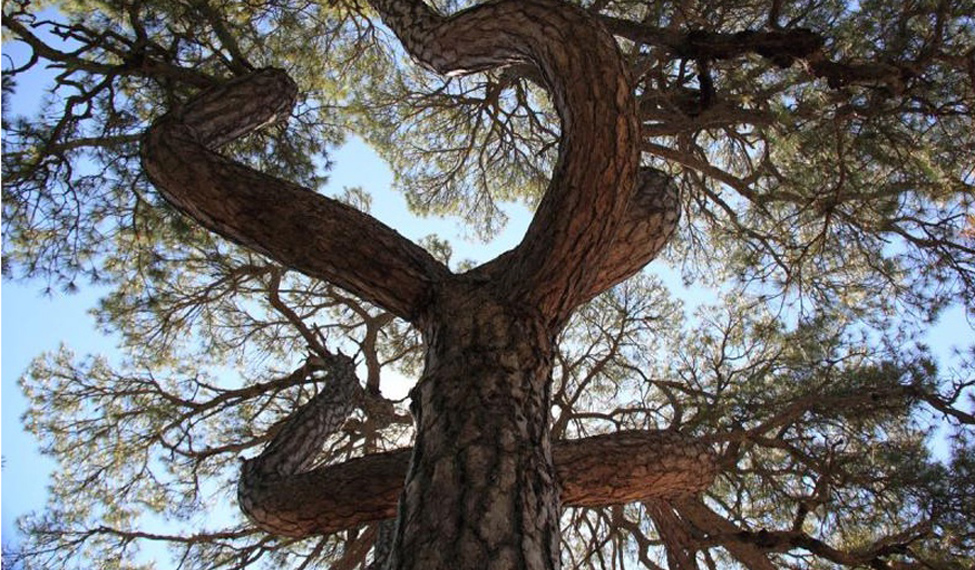 Visit
MAIN ATTRACTIONS
Hundred-years-old pines and savin junipers in one of the most appealing geological formations on the Peninsula. Its 22 depressions of the terrain caused by the collapse of cave roofs, form the best developed set of Castilla-La Mancha. Each one of the them has its own name, from popular origin: de la Novia, del Lobo, de los Avellanos, Aliagosa, del Agua, del tío Agustín, etc. The whole surface of the Natural Monument acts as an immense strainer of the rainwater that almost in its entirety infiltrates to the aquifers to appear on the exterior of the Natural Monument. Hence the name "Tierra Muerta", due to the dryness and the absence of springs in that area, despite having abundant rainfall.
Within the area of the Monument, the paleontological site of "Las Hoyas", of enormous scientific importance, is located. Some fossils of their sites have been the key to explain the evolution of dinosaurs to birds. Recently, a specimen of dinosaur of good size, carnivorous and with a strange hump has been discovered, being the most complete dinosaur that has been found in Spain, baptized with the scientific name ofConcavenator corcovatus.
WHAT WE'LL SEE
Monumental trees with hundreds of years like the "pino candelabro", "pino abuelo" y "sabina retratá". Geological formations like different kinds of sinkholes, chasms, limestone pavement...
Scarps are used for nesting by some protected cocks-of-the-rock birds species such as the golden eagle and the hawk. There are also other protected species such as the Cabrera's vole, various species of bats and various species of butterflies such asGraellsia isabelae,Plebicula nivescensorErebia epistygneand the grasshopperSteropleurus ortegai, exclusive from Serranía de Cuenca.
PATHS
There are two observation paths:
- The first one is located in the northern part of the Monument, it is a 7 km from the Prado de los Esquiladores House, where the BRIF (Forest Fire Reinforcement Brigade) is located. It is a circular itinerary that allows to visit singular trees.
- The second path begins at the information point and crosses the monument, being able to visit several very popular singular tree, known as "pino abuelo" and "pino candelabro":
In addition, there are the following services and amenities for public use:
- Punto de Información (information point): it opens all summer, Easter, weekends and public holidays included.
- Possibility of guided visits for individuals, educational centers and non-profit associations.
- Área Recreativa de la Fuente del Royo (Recreational Area of the Fuente del Royo) with drinking fountain and tables.
ACCESS
Free access.
MOST SUITABLE VISIT TIME. WHAT TO TAKE
Only summer and festivities. Comfortable clothing and footwear. Very arid in spring and summer, it is important to bring water. And camera to be photographed next to the hundred-years-old trees.
Gallery
Palancares y Tierra Muerta
Palancares y Tierra Muerta
Palancares y Tierra Muerta
Palancares y Tierra Muerta
mas