A piece of jewelry among the national parks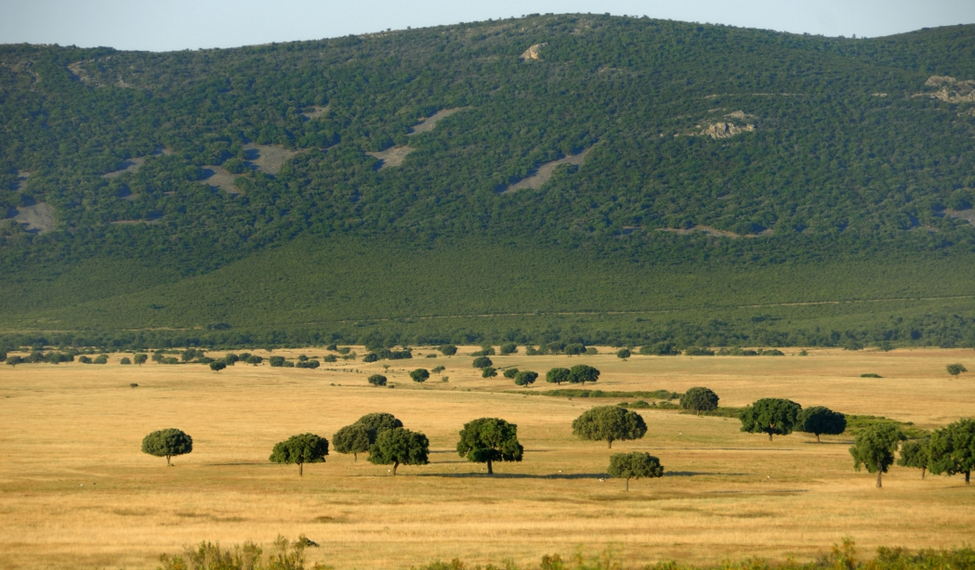 Visit
MAIN ATTRACTIONS
Cabañeros is much more than a national park: it is an unique place in the world. Because the great Mediterranean forest of Europe survives here, where visitors can still see themselves surrounded by the most threatened Iberian fauna, and see fossils that date of more than 500 million years. Its excepcional conservation allows visitor to enjoy the great Iberian natural reserve.
WHAT WE'LL SEE
In its landscape of "rañas" –plains– and open forest, large mammals live, such as the Spanish ibex, the Spanish imperial eagle and the cinereous vulture, in addition to the red deer.  Its more than 1,000 plant species, its Ordovician fossils and the cabins of coal miners (carboneros), which give name to the park, are only a small part of its appeal.
ACCESS
Cabañeros National Park is in the Northwest of the province of Ciudad Real, occupying a zone of the Southwest of the province of Toledo. The road que goes until the park entrance is CM-4017. From Toledo, it can be taken after the road CM-4013 and from Ciudad Real, it's the turnoff after the road CM-403.
MOST SUITABLE VISIT TIME. WHAT TO TAKE
It is essential to organize our journey from one of the visitor centres.  Any season is suitable to visit Cabañeros, with dry and hot summer, and cold and wet winters.  It is an ideal place to visit with children, and for whoever that wishes to be in touch with Nature.

"Boletín Informativo del Parque Nacional de Cabañeros" (News bulletin of Cabañeros National Park). 
http://www.magrama.gob.es/es/red-parques-nacionales/nuestros-parques/cabaneros/boletin.aspx
Gallery
Parque Nacional de Cabañeros
Parque Nacional de Cabañeros
Parque Nacional de Cabañeros
Parque Nacional de Cabañeros
mas