Free bears and wolves in Serranía de Cuenca
David Blázquez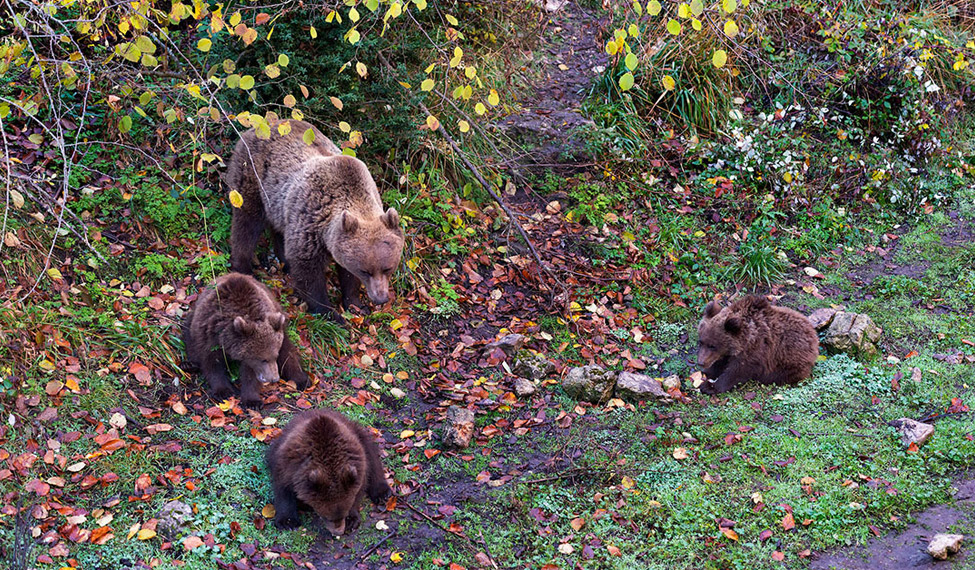 Visit
MAIN ATTRACTIONS
A natural park where species for the sustainable hunting grow up, and which allows seeing in its surroundings bears, wolves, Iberian ibex, red deers, fallow deers, row deers and wild boars. In addition, we can walk through its beautiful valley, where birds of prey and otters coexist, in forests of pine groves and the shores of Escabas and De las Truchas rivers. A perfect place to visit with children, and to enjoy environmental activities with them.
WHAT WE'LL SEE
There are signalized routes, with viewpoints, to observe the different ecosystems and the wild animals.  Over your head, you will see the golden eagle, the peregrine falcon, the griffon vulture and the Eurasian eagle-owl.  And, naturally, bears, as well as the trouts in the river, and otters.
POINTS OF INTEREST
It is essential to visit the hunting Pabellón, the Centro de Interpretación (Observation centre) and Rincón del Buitre (Vulture corner); a natural closed space where you can see bears. At the Centro the Interpretación of Las Majadas there are stuffed wolves, foxes, fallow deers, roe deers, and wild boars.
Minibus visits are organized and there are signaled routes.
ACCESS
To visit El Hosquillo it is essential to make a previous reservation. You can make the reservation at the web: www.parqueelhosquillo.com. During August and September the visits are from Thursday to Sunday. 45 km from Cuenca, by the N-320.
MOST SUITABLE VISIT TIME. WHAT TO TAKE
Throughout the year, always with reservation. Do not forget the camera and going with Nature lovers: any age is accepted!
Gallery
Parque Cinegético de El Hosquillo
Parque Cinegético de El Hosquillo
Parque Cinegético de El Hosquillo
Parque Cinegético de El Hosquillo
Parque Cinegético de El Hosquillo
Parque Cinegético de El Hosquillo
Parque Cinegético de El Hosquillo
Parque Cinegético de El Hosquillo
mas