Neolithic hunter-gatherers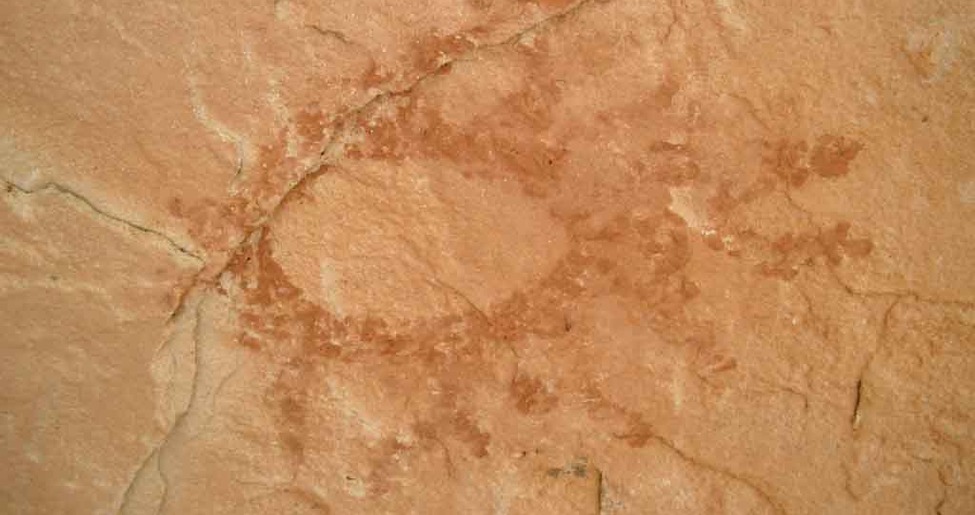 Visit
MAIN APPEAL
The shelter offers paintings from two eras: the levantine era, declared Heritage of Humanity by Unesco and remains of other schematic representations. The collection is especially interesting because it shows palaeolithic art from the Mediterranean on the boundaries of its geographical location. In other words, the neolithical culture of hunter-gatherers was present in the Molina de Aragón region.
WHAT WE'LL SEE
The paintings can be found in a shelter with a wide plain to the front of it. Amongst the paintings, there are the remains of female headwear and a bovine animal that seems to follow or be followed by an anthropomorphic figure.  All of them are Levantine art, whilst there is a cruciform and an anthropomorph in schematic art, which indicates that the site was still used during the Chalcolithic Age.
OPENING HOURS AND HOW TO GET THERE
The site can be accessed on foot from Rillo de Gallo on a country dirt track which is two kilometres long. Coordinates 40º 53' 08'' North and 1º 55' 18" West.
Gallery
RILLO DE GALLO
RILLO DE GALLO
RILLO DE GALLO. BÓVIDO
RILLO DE GALLO. BÓVIDO
RILLO DE GALLO. CÉRVIDO
RILLO DE GALLO. CUARTOS TRASEROS
mas