A visit to "The Sistine Chapel of la Jara"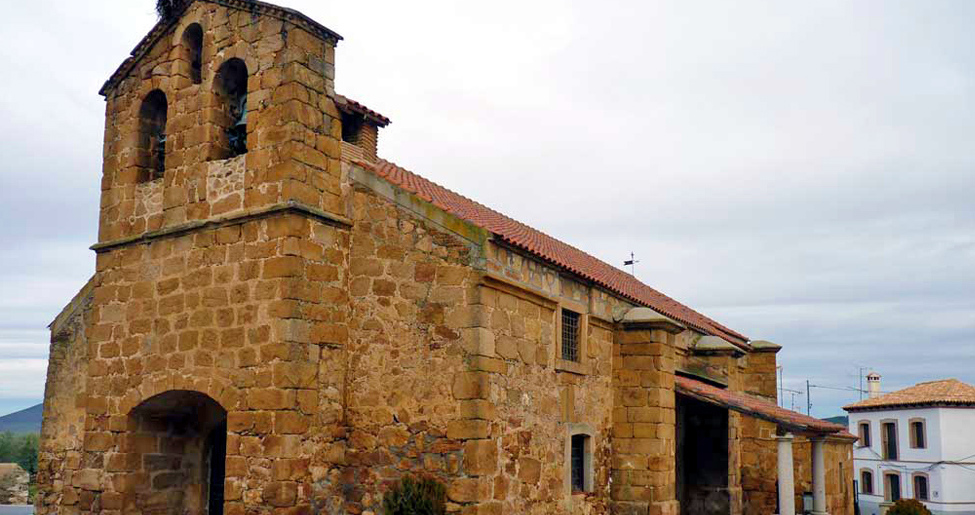 Visit
MAIN ATTRACTIONS
Just 56 km from Talavera de la Reina we find the town of Aldeanueva de San Bartolomé, whose urban ensemble is a living example of the traditional rural architecture of the region of la Jara. In addition to the urban area, the church dedicated to Saint Bartholomew will awaken the interest of the visitor.
WHAT WE'LL SEE
The church is a Toledan example of the late Gothic style of the 16th century. It has an interesting mudejar coffered ceiling, and it is known as "The Sistine Chapel of la Jara" for some fresco paintings, done by the Russian painter Wladimir Strashko, that portray scenes from the life and marriage of Saint Bartholomew. Another highlight is its Gothic baptismal font, made of a single piece of sandstone. Inside, its ashlar and masonry walls will welcome us. And upon leaving, we can see in its bell tower three semicircular arches with granite balls in its eaves, called "half pearls".
ACCESS
Open access, respecting the hours of worship.
OUR RECOMMENDATIONS
In addition to seeing the remains of a dolmen, preserved within the limits of this town, don't miss taking a walk to the Castrejón hill to visit the remains of a walled village from the Bronze Age. 
Gallery
Aldeanueva de San Bartolomé
Aldeanueva de San Bartolomé
Aldeanueva de San Bartolomé
mas