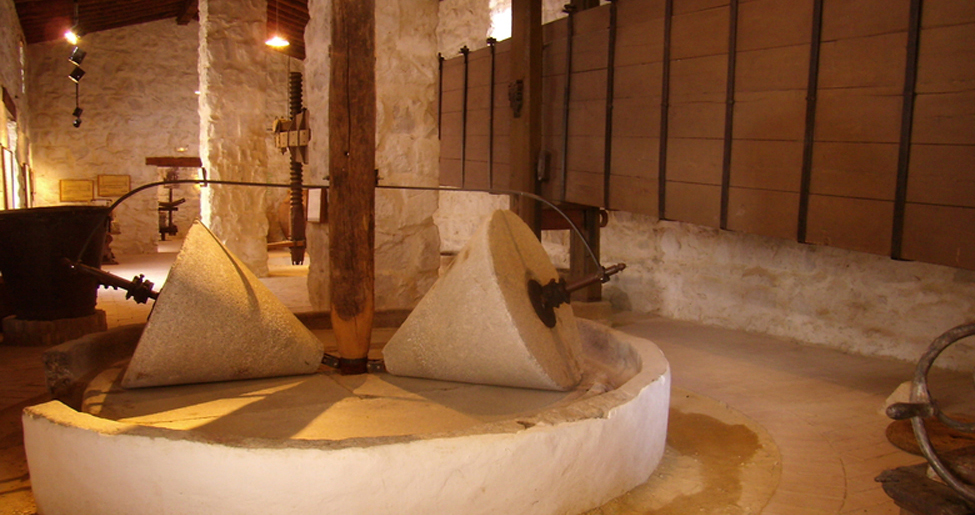 Visit
MAIN ATTRACTIONS
Alcabón is a small and of Toledo which offers the cultural visit to the Santo Tomás Canturiense parochial church, of neoclassical style and with a Latin cross plan; the Nuestra Señora de la Aurora chapel or San Isidro Labrador chapel.   
Without any doubt, one of the main attractions is the Oil and Wine Museum in Plaza de España.
WHAT WE'LL SEE
La Almazara de Alcabón (The Alcabón Oil Mill) is the oil and wine museum, considered one of the oldest mills in Spain. By visiting it, we discover how oil was produced at that time. The mill is in a 18thcentury building where the lagar was. Two twelve-metre pressing beams will attract out attention, given the fact that they date back to the 16thcentury. In the milling room, two animal-powered mills.
OPENING HOURS AND ACCESS
Town Hall Tel. 925 779631. Access N-403
Gallery
Almazara – Alcabón
Almazara – Alcabón
Almazara – Alcabón
mas