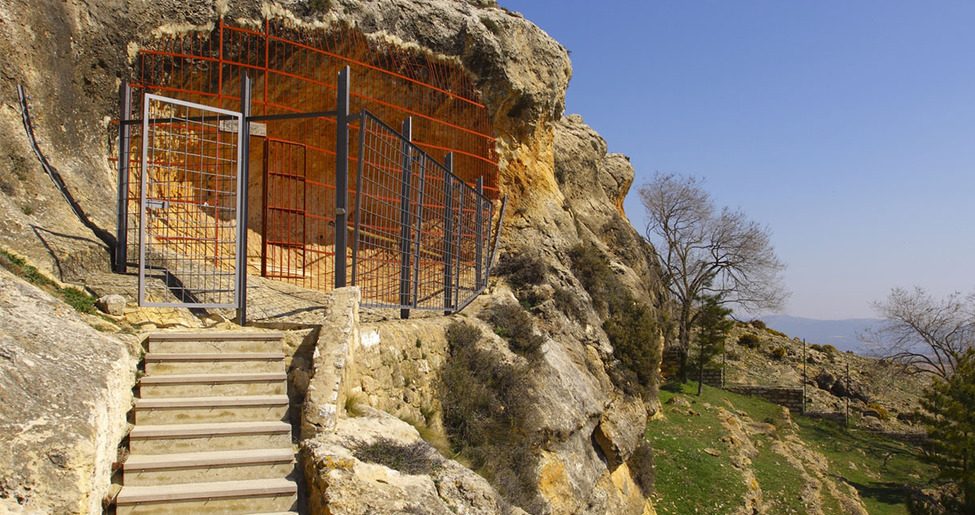 Visit
Located in the Almansa passage, Alpera tells us about its history and traditional farming industry lands from between its folds. From the walk through its streets, the following must be noted: the parish church of Santa María, which is of a completely Baroque style with a Latin-cross floor plan, a dome on penditives and a façade, which is possibly the most characteristic of a previous temple, with a rounded archway framed with Solomonic columns with smooth shafts. The chapel of San Roque is a simple construction from the 18th century with a Latin-cross floor plan and dome on the transept. Near the church, the so-called Great House is preserved, which belonged to the Verasategui family, who were from the place; and it has been completely refurbished. Five kilometres away we find the castle of Arab origin with subsequent stonework restoration which belongs to the era of Don Juan Manuel with references to 1338.
But without a doubt, one of the biggest points of interest in this town is in the remotest area of its cave and the constructions for farming use in the nearby fields.
In the first instance, we find magnificent depictions of rock art in its numerous caves: Cueva del Queso, Cueva de las Cruces,...the most important one standing out as Cueva de la Vieja with more than one hundred figures from different eras and styles that speak of this cave being preferential for its inhabitants throughout the millennia.
In the latter, the works of industrial heritage, the San Gregorio windmill with all of its parts intact and in Eras de Abajo, the snow well, built in stone and completely preserved, allows us to see this type of construction which was used until the 20th century.
HOW TO GET THERE
A-31 CM-3201
Gallery
Alpera
Alpera
Alpera
Alpera
mas